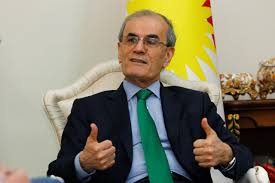 Germany's Social Democrats on Tuesday raised the pressure on Chancellor Angela Merkel's conservatives to back proposals to reform the euro zone as agreed in their coalition deal.
Merkel's conservatives want to restrict her room for maneuver on euro zone reform, documents seen by Reuters showed on Monday, which could further frustrate French President Emmanuel Macron who visits Berlin later this week.
"Europe has been waiting for Germany for over a year," said Carsten Schneider, a senior member of the SPD, in reference to the unusually long coalition building period following last year's federal election.
"It's time we become aware of our responsibilities," Schneider told ARD television.
Conservative lawmakers are due to debate euro zone reforms on Tuesday before Macron visits Merkel in Berlin on Thursday.
A draft resolution for German lawmakers drawn up by leading members of Merkel's conservative bloc rejects plans floated by the executive European Commission to make use of a specific EU legal provision to create a European Monetary Fund (EMF).
Instead, the conservatives say that setting up an EMF under European law would require treaty change "in consultation with national parliaments" – a tricky feat that would take time. They also want an independent EMF, free of European control.
By floating the resolution ahead of Macron's working meeting with Merkel on Thursday, the conservative lawmakers are flexing their muscles, seeking to safeguard the Bundestag's ability to veto euro zone aid packages and restricting reform of the bloc.
Schneider said the creation of EMF would not automatically mean that Germany had to pay more money for other European countries.
It was also "totally clear" that any step to develop the existing euro zone bailout fund, the European Stability Mechanism (ESM), into an EMF would not change national parliament's veto powers, he added.