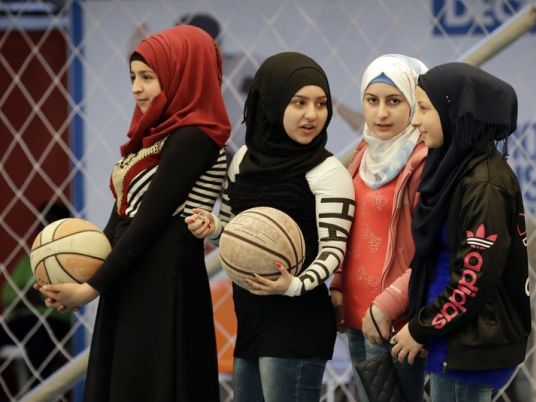 Giza has become the first governorate in Egypt to include a special zone for women and girls, following in the framework of the United Nations, which aims to create safe cities free of violence against them.
Recently inaugurated by Giza's governor Mohamed al-Daly, the zone is located within the suburb of Imbaba.
The US Agency for International Development (USAID) has funded the zone as part of the United Nations Women's Authority in cooperation with the Egyptian National Council for Women.
According to Al-Ahram, the program aims to empower women and girls socially, helping them to confront harassment and creating safe spaces in public for them.
The zone features a girl's park designed to allow them to practice many activities safely and freely.
Manal Awad, Deputy Governor of Giza for Community Service and Environmental Development, has said in media statements that the project came about as implementation for the Empowerment of Women 2030 national strategy, prepared by the National Council for Women.
The strategy seeks to provide better integration of women and girls in urban areas, making cities and public spaces safer for them.
Besides the zone's inauguration, an exhibition of handicraft projects for women and girls have been established, alongside various awareness seminars that will take place regularly inside the area, according to Al-Ahram.
Cities participating in the UN Global Initiative are committed to taking measures to ensure that women and girls are socially, economically and politically empowered in public places and protected from all forms of violence.
According to a press release out from UN Women Egypt, the 'women-friendly space' aims to provide a safe and inclusive community-owned space that offers quality and cost-effective services to the local community with a focus on activities promoting the rights of women and girls.
Moreover, the 'women-friendly space ' includes playground, seating area, and new landscaping , in addition to physical improvements to the adjacent space to improve the pedestrian side-walks and circulation pattern nearby thus, enabling people with disabilities and with low mobility to access the zone.
The 'women-friendly space' is being managed by a local committee that is appointed to ensure the space's maintenance and financial sustainability, according to the UN Women Egypt's press release.
The 'women-friendly space' project falls under the 'Greater Cairo Safe City and Safe Public Spaces' programme, that was launched in 2011 as one of the founding programmes of the 'Safe Cities and Safe Public Spaces' Global Flagship initiative of UN Women.
The programme targets three low-income neighborhoods, namely: Imbaba, Manshiet-Nasser, and Elhagana.