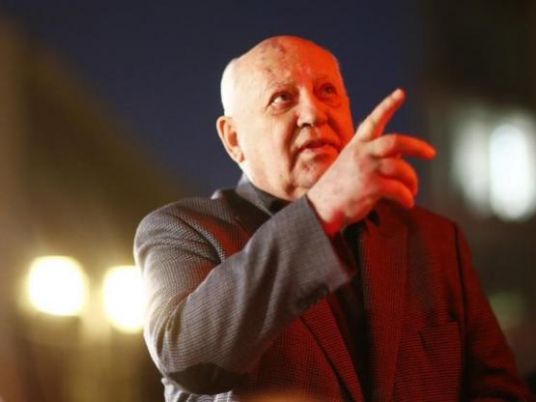 Former Soviet leader Mikhail Gorbachev called on Wednesday for a U.S.-Russia summit to be convened to prevent a deep freeze in Moscow's relations with the West over the Ukraine crisis.
Gorbachev, whose policy of "perestroika" (restructuring) played a role in ending the Cold War, warned of potentially dire consequences if tensions were not reduced.
"This is extremely dangerous, with tensions as high as they are now. We may not live through these days: someone could lose their nerve," he wrote in a commentary entitled "To unfreeze relations" for government daily Rossiyskaya Gazeta.
"I suggest the leaders of Russia and the United States think about holding a summit with a broad agenda, without preliminary conditions," he wrote. "One needn't be afraid of 'losing face', that someone will gain a propaganda victory: this should all belong to the past. One needs to think about the future."
The diplomatic standoff over Ukraine is the worst between Moscow and the West since the Cold war ended more than two decades ago. Gorbachev warned of a new Cold War last month at an event marking the fall of the Berlin Wall.
The United States, NATO and the European Union accuse Russia of sending troops and weapons to support a separatist uprising in eastern Ukraine, and have imposed sanctions on Moscow.
Russia denies providing the rebels with military support and fends off Western criticism of its annexation of Crimea in March, saying the Crimean people voted for it in a referendum.
Relations between the U.S. and Russian presidents, Barack Obama and Vladimir Putin, are strained and Obama pulled out of a summit planned with Putin in St Petersburg in September 2013. They last met, briefly, at a G20 summit in Brisbane last month.
"Judging by recent statements, diplomats on both sides are bracing for long-term confrontation," wrote Gorbachev, who is widely respected abroad but has few backers in Russia.