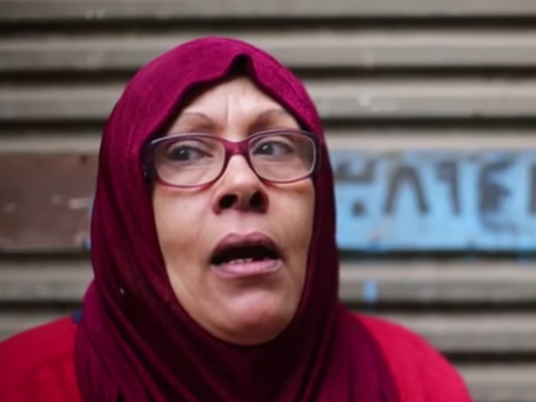 When Om Bassem first told her children she was going to start working as a plumber, they felt so ashamed — to the extent that her son wanted to change his name and her daughter wanted to commit suicide. But the resilient 62-year old divorcee soldiered on and became Egypt's first female plumber.
Seham El-Moghazy, known as Om Bassem, broke gender stereotypes by choosing a profession that is male-dominated not only in Egypt, but even elsewhere in the world. She first considered working as a plumber after she got divorced and was looking for a job that involved working fewer hours for more pay. She started this profession by fixing the plumbing in her friends' house but as word of her skill spread, demand for this female plumber also increased. Om Bassem now runs her own plumbing service shop.
Back when Om Bassem got married, she resigned from her job at a bank to take care of her three children. But after nearly 15 years of marriage, family dynamics turned around when she found out that her husband was cheating on her and had left the house, leaving behind his three children.
"We were all shocked. We knew the path was going to be a rough one. I had left my job a long time ago to take care of my house, and when my ex-husband left, I had to be my own breadwinner. It was quite a struggle not knowing what to do to be able to feed my children and raise them," Om Bassem said.
From tailoring and working at a laundry, to making manicures and pedicures, Om Bassem shifted jobs trying to make ends meet.
"One can say I was going insane, nothing was getting me the money I needed to make my children live a decent life, even after I sold our car," she said.
Om Bassem learned about a non-governmental center called "Aga Khan" that provides professional training courses for free. She reached out to ask what course was available for immediate enrollment — it was plumbing.
"They asked me to wait two month until a different course opened up. I waited over and over and went again.. it was still plumbing!" she said, laughing.
"Ironically, I actually cried to them that day, telling them I needed to learn any skill, just to earn money; but they insisted it was a male-only class."
Om Bassem insisted too. She told them she was very serious about learning, shaking off their astonished stares and gazes. Everyone at the center advised her that plumbing as a profession is "not suitable for females" and condemned her decision. She was finally able to convince them.
"Their comments irritated me. I thought: Have you ever worked as a plumber yourself to conclude whether or not this profession is made for me? They told me things like: it needs a firm body and big muscles; it's not appropriate for women to enter strange houses alone; but all this was nonsense to me. I didn't care!"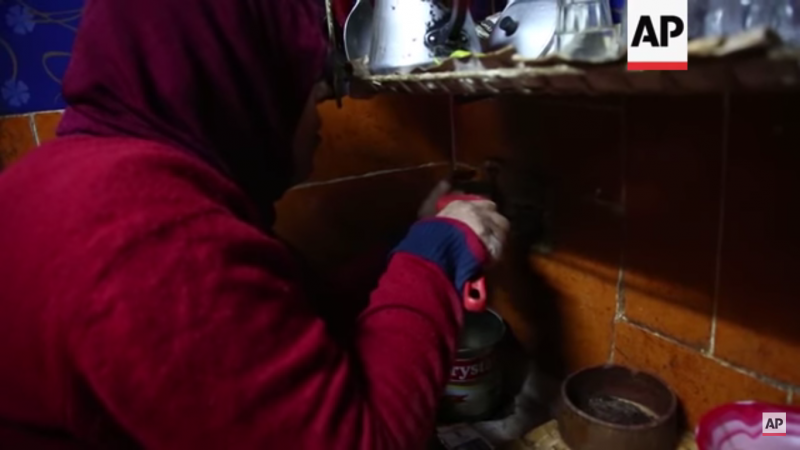 She believed that as long as there was dedication and professionalism, nothing else mattered. Om Bassem joined the training and finished off a year and a half's worth of intensive theoretical and practical training, surpassing her male students as she ranked first.
She has now learned her trade more than a decade ago and currently makes a living repairing the bathrooms, kitchens and pipes of her customers in a poor neighborhood in old Cairo, Al-Darb Al-Ahmar, and sometimes beyond it as well.
But being a woman working in the Middle East, in what's considered a male's job is not without grim challenges — even to her very own kids.
Her three children were outrageous by her choice, and responded gravely when they saw her wearing her smutty jumpsuit for the first time. She described how much it hurt her feelings knowing they were against and upset about this profession.
"They had this idea that plumbing meant working in sewages, but I expected this reaction. I forgave them. I tried to explain to them that working as a plumber is no humiliation to us. But I'm sure it was horrific for them at first, to witness their mother who was always neatly dressed, fixing toilets and sinks," she said.
"Now, they are proud of me. They see how successful I am and how important my work is when people rush to call me for help," she added.
Fifteen years later Om Bassem rents a shop in her neighborhood and has a sign up with her name and number so clients can easily reach her. She takes orders from everyone, and visits her clients' homes carrying a hefty bag full of hammers, drills, pipe wrenches and steel pipes.
"Customers were always very stunned at first, seeing a female plumber arrive; but I get used to it, and they do too.. in time.. when I fix all their problems," she said.
"What upsets me the most is people who give me a hassle, wanting to give me less than the price I deserve.. I firmly refuse and tell them this is the exact price for my effort and the work I did."
Om Bassem believes women can do just about anything when they put their bright mind right into it. She takes pride in the job she chose to master to allow her children and grandchildren to live the life they really deserve.
All photos screenshots from Associated Press video