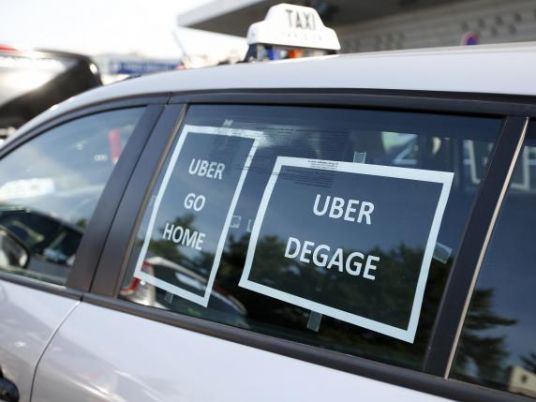 The Cabinet has approved a draft law regulating the transport of passengers via private cars through the use of information technology, namely cellphone applications, the Ministers of Justice, Transport and Social Solidarity announced at a joint press conference on Monday at the Cabinet headquarters.
Social Solidarity Minister Ghada Wali said there are six companies working in this field including Uber and Careem. There will be a fee for private cars operating through this system of cellphone applications, she added.
This law will register taxi drivers using this system in order to protect them and their activities; the provisions of the law will protect citizens and employees in the taxi system.
The government has reviewed similar experiences from other countries to help in drafting the law. This proposed law only allows the owner of the car to operate it through the system; taxes and insurances will be regulated as well and Transport Ministry will regulate drivers' licenses, Wali said.
She also stressed the importance of protecting Egypt's white taxis, especially since this law is not drafted for a specific company, but for all. There is a six-month deadline to adjust the situation, as these companies have been operating without controls in Egypt.
Transport Minister Hisham Arafat said the project will contribute to reducing fuel consumption and provide additional income. The Transport Ministry will set the standard specifications for the car, and the Interior Ministry will issue the license card, Arafat said.
The bill is due to be referred to the State Council for review before being referred to Parliament.