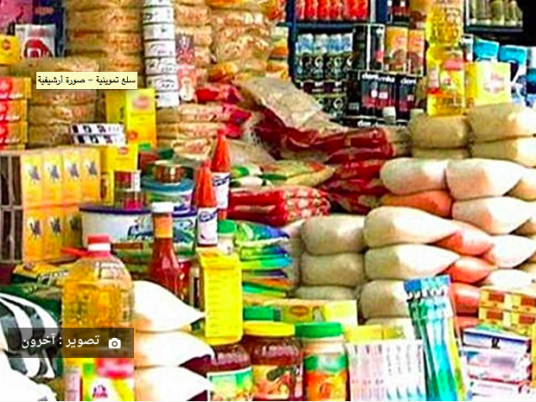 The government is considering increasing subsidies on ration cards by 29 percent to LE27 (US$1.5) a month in the next fiscal year (2017-2018) to ease the impact of the economic reform program on low-income people, the Finance Ministry said on Thursday.
Egypt supports about 68.8 million citizens through about 20.8 million ration cards. The government allocates LE21 per month for every citizen who is registered on the ration cards system to buy basic goods.
"We are already considering increasing the individual's share of subsidies in the ration card in the next fiscal year's budget to LE27 to alleviate the impact of the economic reform program on low-income people," a senior Finance Ministry official, speaking on condition of anonymity, told Reuters.
A second source informed source said that the ministry is also considering an exceptional increase in wages for government employees to meet the soaring prices.
Prime Minister Sherif Ismail's Cabinet is implementing an economic reform program that included imposing a value added tax, cutting subsidies for electricity and petroleum products, and the flotation of the Egyptian pound in order to revive the economy and bring it back on the track of growth.
An official document obtained by Reuters showed that increasing the ration subsidies to LE27 will cost the Egyptian government LE4.5 billion annually.
Egypt aims to increase subsidies on the Supply Ministry commodities to LE62.585 billion, compared to LE49.544 billion in the current fiscal year 2016-2017.
The Egyptian government on Wednesday approved an expansionary budget for the fiscal year 2017-2018 with ambitious economic growth, budget deficit targets, and tax revenues.
Egypt aims to reduce in the fiscal year 2017-2018 the budget deficit to 9.1 percent, increase economic growth to 4.6 percent, and increase the country's revenues by 27 percent to reach LE818 billion. The total spending is targeted to increase by 19.4 percent to LE1.188 trillion.
The Cabinet said in a press statement that the size of subsidies, grants, and social benefits in the next budget stand at about LE331 billion, which means a 19 percent increase compared to the budget of this year.