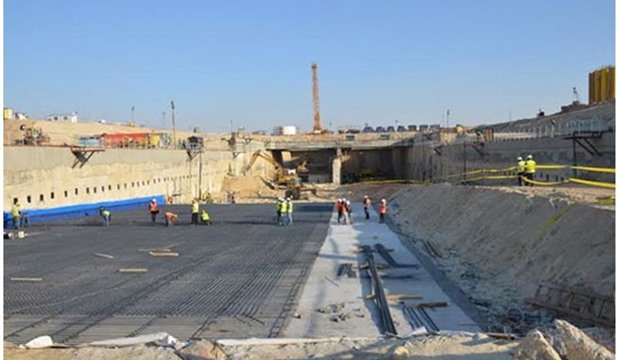 Egyptian Prime Minister Mostafa Madbouly on Sunday held an expanded meeting to discuss incentives to accelerate development at the Sinai Peninsula and encourage citizens to settle in North Sinai.
The meeting was attended by ministers of Electricity and Energy, Social Solidarity, Foreign Affairs, Investment and International Cooperation, Planning, follow-up and Administrative Reform, Finance, Health, Communications and Information Technology.
Madbouly stressed that the government aims to give real advantages to Sinai and North Sinai in particular, and looks to agree with the relevant ministries on preferential packages and encouragement of citizens to live there by providing housing and accommodations, as well as encouraging investors to speed up their investments and implement projects there.
He stated that there are proposals to give customs and tax exemptions and incentives to investors for limited periods, pointing out the availability of land in North Sinai for beneficial ownership.
"It has also been suggested to provide social housing units in North Sinai at lower prices than those in other governorates, as well as providing significant reduction in expenditures for state-run schools, including the Japanese and Nile ones," the Prime Minister said.
The Egyptian Cabinet's spokesman Nader Saad said that the meeting reviewed various services provided to the people in Sinai and the developmental projects currently being implemented.
He added that various ministries are implementing a large number of projects within their annual budgets, and that the Engineering Authority of the Armed Forces is carrying out 312 projects with a total of LE198 billion in infrastructure and services.
Saad said that there are 11 new agricultural development communities across an area of about 5,200 acres announced by the governor of North Sinai during the meeting, and will be soon be announced to beneficiaries, which will contribute to achieving high rates of development.
He added that the New City of Rafah is under construction and will provide decent housing units for citizens, and that there are great opportunities for industrial investments in central Sinai such as with marble and granite.
Edited translation from Al-Masry Al-Youm