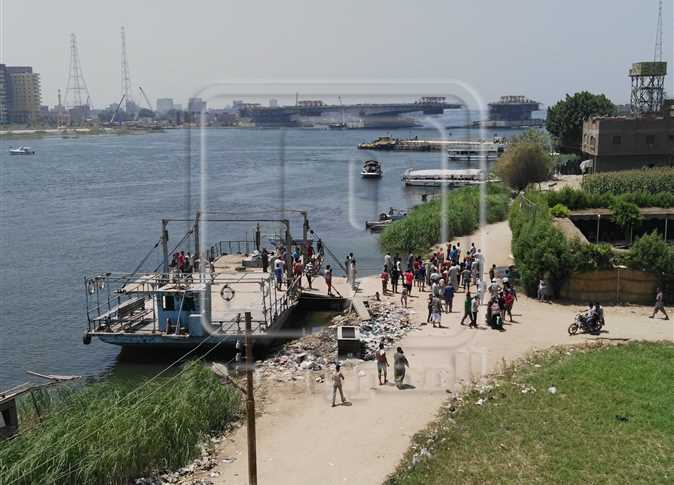 There seems to be baf intentions and hidden agendas to cause confusion on Al-Warraq Island, The Egyptian Minister of Housing, Assem al-Gazzar, said.
During a press conference, Gazzar stressed that these evil forces have been active steadily since talking about the development of the island or the state's plan to develop dangerous or degraded areas.
Gazzar explained that he visited Warraq Island when he was head of the Urban Communities Authority, accompanied by current Transport Minister Kamel al-Wazir when the latter was head of the Armed Forces Engineering Authority, stressing that the plan to develop the island was presented to the people and the government has negotiated with them about it.
"We discussed the matter with the residents, and some of the residents accepted the idea of ​​development, and a few of the residents did not believe that the state would implement this development.
He stressed that the state did not expropriate the land by force or through forced eviction.
On Wednesday, the Egyptian Dostour Party issued a statement condemning the security forces' storming of Warraq Island and having confrontations with residents.
This is not the first time that clashes have erupted between the residents of the island and the security forces, as the Egyptian government has tried to postpone the decision to evacuate the residents several times since 2017, when the confrontations led to the death of a resident of the island and dozens of injuries.
Prison sentences were issued against 35 residents of Warraq Island for a period ranging between five and 25 years, on charges of gathering and using force and violence during eviction attempts of the island, which is inhabited by about 100,000 people.
The State Information Service published through its official account on Facebook, pictures of the designs of "City of Horus", the new name chosen for Al-Warraq Island.
The project aims to transform the island into a world-class commercial center with an area of ​​1,516 acres, equivalent to 6.35 square kilometers, at a total project cost of LE17.5 billion.
The Warraq development plan includes investment and commercial areas, a distinguished housing and investment area, in addition to a central park, a green and cultural area, a tourist river front, and a tourist corniche.
The Marina Horus Towers will contain hotels, business centers and commercial centers, representing 12 complexes with a construction rate of 20 percent of the total allocated area, as well as the construction of a conference hall, seven-star hotels, a commercial business sector, and a helipad.