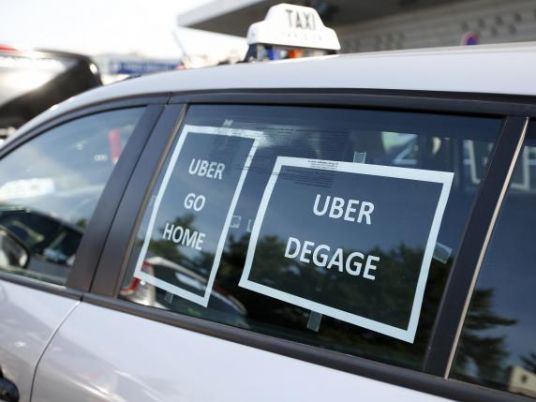 The official spokesperson for the Egyptian cabinet Ashraf Sultan said on Wednesday that the government would not suspend Uber and Careem services unless there is a final judicial verdict.
In a phone interview to the privately run TV channel ONE, he said the issued verdict regarding the suspension of Uber and Careem services inside Egypt is considered a preliminary one that can be appealed, noting that the cabinet did not receive any copy of the verdict.
He further stressed that the Egyptian government would be obligated to suspend the Uber and Careem services if there was a final judicial verdict that ruled that way.
On Tuesday, Egypt's Administrative Court issued a verdict ordering the government to shut down ride services Uber and Careem and close their mobile applications for violating Egyptian law by using normal cars for commercial use without a license.
In March 2017, a legal case was filed by drivers of regular white taxis, who called on authorities to ban Uber and Careem, arguing that the two companies were "stealing" their customers.
The parties involved in the case were Uber and Careem on one side against Egypt's Prime Minister and the Ministers of Transportation, Interior, and Finance. Those in favor of canceling the applications argued that it is illegal to demand a fee from customers when driving a privately owned vehicle not registered as a taxi.
Ride-hailing apps Uber and Careem issued statements affirming that they will resume their services in Egypt and will appeal against Tuesday's court's ruling, which ordered them to suspend operations in the country.
After the services of both companies gained popularity over the past couple of years, it provoked a backlash from white cab drivers who claimed that they had lost huge amounts of money and that their profits decreased.
In response to the court order, Uber issued a press statement saying, "We respect the ruling of the Egyptian judiciary, but we cannot give a detailed comment on ongoing procedures; we will appeal to the court and it is important to make it clear that the decision does not mean the suspension of Uber's driving service in Egypt".