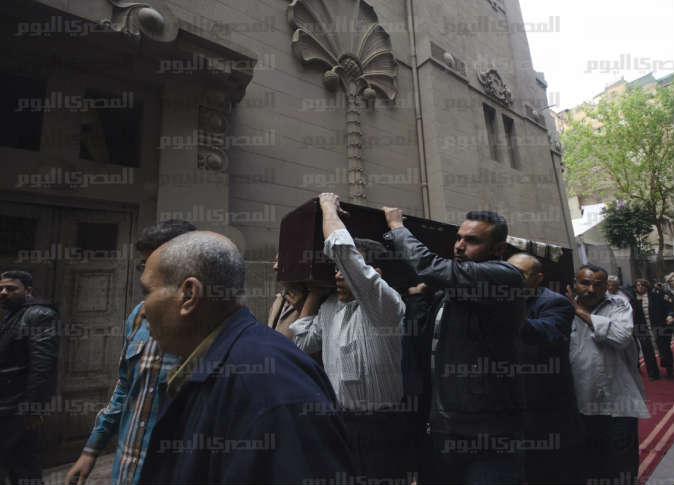 No government official attended the funeral of Nadia Shehata Haroun, vice president of the Jewish community in Egypt, that was held at the Chaar Hashomayim Synagogue on Adly Street in downtown Cairo.
Many public figures attended the funeral, including filmmakers Daoud Abdel Sayed and Yousry Nasrallah, Talaat Fahmy, secretary general of the Popular Socialist Alliance Party, and Sayed Abdel Aal, head of the Tagammu Party.
Built in 1905, the synagogue is the only one open for prayer in Egypt. But prayers are not held in it because Judaism requires a minimum of 10 Jewish men in order to complete a prayer, which is not presently available for the Jewish community in Egypt.
The head of the Jewish community summoned a rabbi from Turkey to perform the funeral service for her sister, who died last Thursday of sudden cardiac arrest. She had summoned a rabbi from France in 2001 for the funeral of her father, who had asked not to bring in a rabbi of the Israeli embassy in Cairo for his funeral.
He had refused to travel to Israel because he was against what he called Israeli Zionism and was proud to be Egyptian. He was a communist lawyer who co-founded the Tagammu Party.
When his daughter Magda became president of the Jewish community after former president Carmen Weinstein died in 2013, the Jewish Yediot Ahronot newspaper wrote: "The daughter of Israel's enemy became president of the Jewish community in Egypt."
About 20 Jews are living in Cairo now, mostly elderly women. They are the remnants of the oldest religious community that played a major role in the politics, arts and economy of Egypt.
Nadia Haroun was buried on Tuesday next to her father in the Jewish cemetery in Basatin.
Edited translation from Al-Masry Al-Youm