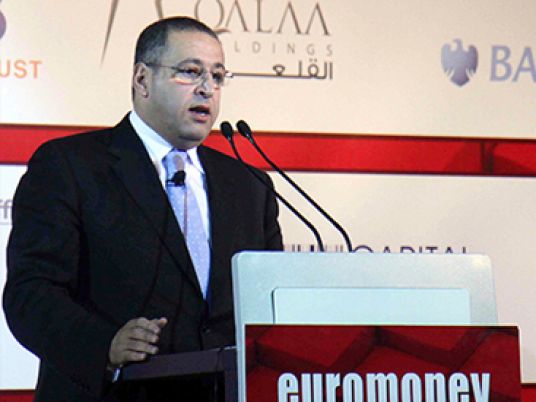 A number of ministries and state agencies started intensive negotiations to conduct reconciliation on a wide scale with a number of businessmen and former officials who face legal charges by the public funds prosecution and the Illegal Gains Authority.
The government prepared a list of businessmen and investors who filed requests for reconciliation, said an informed official source.
The source, who requested anonymity, added the Ministries of Housing, Agriculture and Tourism topped the government agencies that nominated names of investors and former officials who requested reconciliation.
The Investment Ministry plays a pivotal role in the preparation of the list of nominees, according to the source.
Investment Minister Salman Ashraf succeeded in resolving a number of disputes over the past few days that experienced serious difficulties including the development of a 6-square-kilometer economic zone in northwestern Gulf of Suez with Chinese investors, said the source.
Also the UAE's Al-Futtaim Group conflicts with Saudi investor Abdalllah al-Kaaky were resolved, he added.
The list includes a minimum of more than 50 investors and disputants with government agencies. The proceeds expected from reconciliation is more than LE10 billion pounds, the source said according to preliminary calculations that are still subject to negotiation.
There still are serious steps to fill all the gaps that could be facing the implementation of reconciliations without prejudice to the rights of the state or harming the investment climate, according to the official source.
Reconciliation with former officials is based on articles 118 of the public funds law, and 18 bylaws of the Penal Code, which allow reconciliation in return for dropping the charges.
Reconciliation with the Saudi investor Kaaky came upon instructions from the presidency to end disputes with Saudi investors. Kaaky waived Tanta Flax and Oil Company to the government and kept acquisition of the NUBASEED Company in return for not resorting to international judiciary, the source mentioned. Both companies were sold sold by the government under privatization measures during the Mubarak-era.
The government had retrieved Tanta Flax and Oil Company upon a court verdict after the 25 January revolution as it was sold below market prices.
Edited translation from Al-Masry Al-Youm