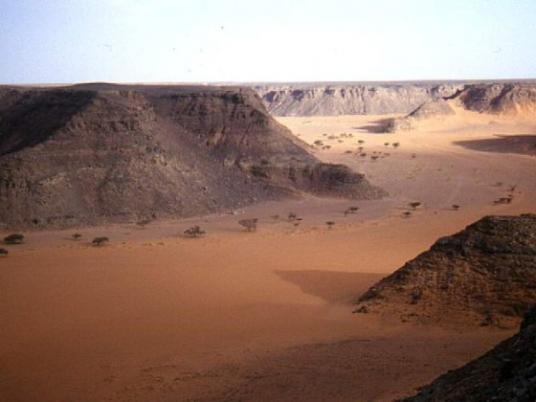 The government, represented by the ministries of Agriculture, Housing, Irrigation and Environment, is studying expansion into the desert throughout different governorates by establishing wooded forests that treat sewage to reduce the risks of climate change.
The Agriculture Ministry prepared an official report on the economic return of developing an ecological forest, the extent of forests' contribution to the reduction of sewage and pollution of waterways, how to take advantage of forests to get a variety of products like energy, timber, organic fertilizers and to provide job opportunities, protecting endangered land from erosion, maintaining the stability of sand dunes, and protecting residential areas.
The report expected the use of German expertise to create a management for forest development and research by providing degrees of Bachelor and Master in this field.
Member of the working group at the Agriculture Ministry, Abdel Ghany al-Gendy, said the ministry was working on a project that included the cultivation of wooded forests on an area of ​​one million acres through the exploitation of treated sewage and the re-usage of 6 billion cubic meters of water, which is estimated at approximately 10.8 percent of Egypt's share in the Nile water.
Gendy added, in a press statement, Saturday that the forests would have beside its economic return environmental returns like reducing the pollution created by the sewage discharged into the sea or desert.
Edited translation from Al-Masry Al-Youm