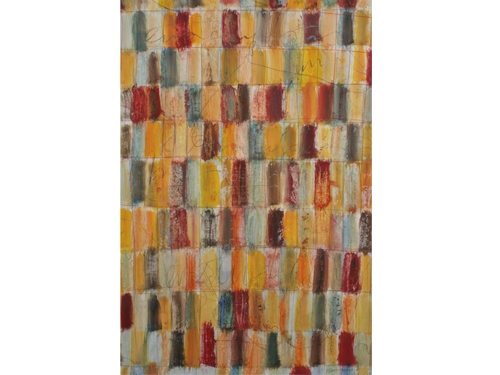 In the run-up to the anniversary of the 25 January revolution, a street art campaign dubbed "Mad Graffiti Week" spread like wildfire across Egypt. The call for the event was announced on Facebook, Twitter and the blogs of Egyptian street artists and activists.
A growing number of Egyptian and foreign artists and activists, male and female alike, have responded to the call. They have painted their art and their messages on walls, not only in Egypt, but also in Germany, UK, Austria, Poland and Canada.
Most of the themes center around calls for completing the revolution, deposing the ruling Supreme Council of the Armed Forces (SCAF), and transferring power to civilian authorities.
Over the course of "Mad Graffiti Week," three youths are reported to have been arrested — one in Banha City and two in Mahalla City — for acts of "vandalism." These youths were reportedly detained, questioned and then released on the same day.
Graffiti and street art "are very powerful and effective tools of public expression," said artist-activist Omar X-ist Mostafa. "This is evident in the fact that the police and army arrest people for painting graffiti with a political message, while the municipal authorities are constantly erasing and painting over it."
The Facebook page "Graffiti the streets of Egypt" documents and disseminates information on this event, posting photos and circulating news from cities across the world. The page calls on Egyptians to "take to the streets and paint across your country. Think, innovate, struggle and paint." Twitter updates on the street artists are made using the hashtag #MadGraffitiWeek with links to photos of their art and messages. These social networking sites are also being used to post and circulate booklets full of stencils that can be printed or traced and instructions on how to cut and paint these designs.
One of the stencils, which has been widely spray painted across Cairo, reads, "Take to the streets on 25 January." Another stencil with stylized letters reads "Kazeboon" ("Liars"), a reference to a campaign against military rulers. The most common portrait is that of Field Marshal Hussein Tantawi — some of the stencils read "Put him on trial" or "Tantawi is Mubarak," and some portray him with bloody fangs.
Moving beyond the hotbeds of street art in Cairo, Alexandria and Suez, "Mad Graffiti Week" has made new inroads across Egypt, spreading to the canal cities of Port Said and Ismailia, to Nile Delta cities including Zagazig, Mahalla, Mansoura, Banha and Tanta, and to Upper Egypt in Assiut, Sohag and Minya.
Last year, on 20–22 May, the "Mad Graffiti Weekend" was organized by teams of artist-activists in Cairo, Alexandria and Suez, primarily to campaign against the military trials of some 12,000 civilians. Professional graffiti artists and groups of assistants produced massive murals, stencils and intricate works of street art.
In contrast, this "Mad Graffiti Week" has more of a DIY approach.
"There is actually no centrality to this campaign, so everyone working on it is doing so independently," says prominent visual artist Mohamed Fahmy, who is known as Ganzeer.
According to Mostafa, "more amateurs and first-timers have joined in this time around, especially given that stencils have been posted online for users to trace and cut out." This has apparently translated into a greater quantity — rather than a greater quality — of graffiti and street art.
The signature marks of spray-cans in the hands of amateur street artists are indeed apparent on numerous walls with stencils smeared, dripping paint and blurred graffiti writing.
"It's important that stencils and murals are made to look appealing and catch the eye. But, in my opinion, it's more important that street art becomes a common art of the people. The important thing is that people are expressing themselves and getting their messages out there in public spaces," says Mostafa.
"If you have no other outlet, graffiti is the most direct means of publicly expressing yourself," he says. "The number of graffiti artists has increased dramatically since the revolution in parallel to the rise of street music, public poetry recitals, performances and plays."
Graffiti artist El Teneen (The Dragon) says the initiative "has helped move graffiti and street art into new grounds within Cairo," such as the populous working-class neighborhoods Shubra and Imbaba. "It has helped bring the messages of Tahrir Square home. In this sense, these messages of freedom are no longer distant or isolated demands. They are on your street and in your face."
El Teneen has spray-painted stencils with the message: "We will resume the revolution."
"I don't know what effect this graffiti will have on passersby, but I hope it will help people think about their rights and freedoms, and thus help them act in order to realize those rights."
According to street-artist Kareem Gouda, aka Dokhan (Smoke) the aim of "Mad Graffiti Week," and "Mad Graffiti Weekend" before it, is "the use of street art as a means of raising demands — using street art to reclaim your own rights, for your own sake and for the sake of others."
Dokhan says, "The populace is now aware of this art's influence. The authorities paint over graffiti and street art because they want to hide its messages, while some civilians often vandalize street art because they disagree with the messages portrayed, or because they misunderstand these messages. Street art and street artists are often viewed with suspicion."
Dokhan found the posters he put up in the Sayeda Zeinab neighborhood of Cairo during "Mad Graffiti Week" torn down hours later. His posters feature a black-and-white image of a girl with missing eyes and a disfigured mouth, underneath which is the text, "Open your eyes and speak up before it is too late." It was meant to be an artwork against censorship and police brutality, but "was misunderstood, and thus torn down," the artist says.
Dokhan added that street artist Sad Panda's works were also recently vandalized in Sayeda Zeinab, and a massive mural Ganzeer painted in Zamalek during "Mad Graffiti Weekend" was similarly defaced.