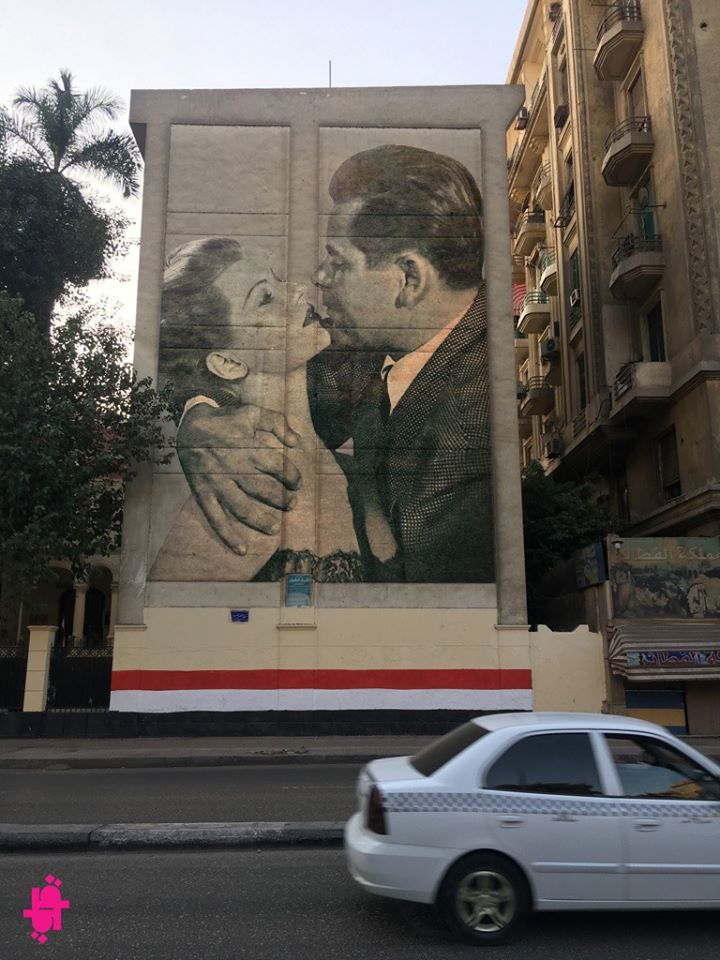 A solo exhibition titled "Imaginary Graffiti Manifesto" by Carmine Cartolano, aka Qarm Qart, an Italian artist based in Egypt, set to launch at the Mashrabia Contemporary art Gallery from January 19 until February 23.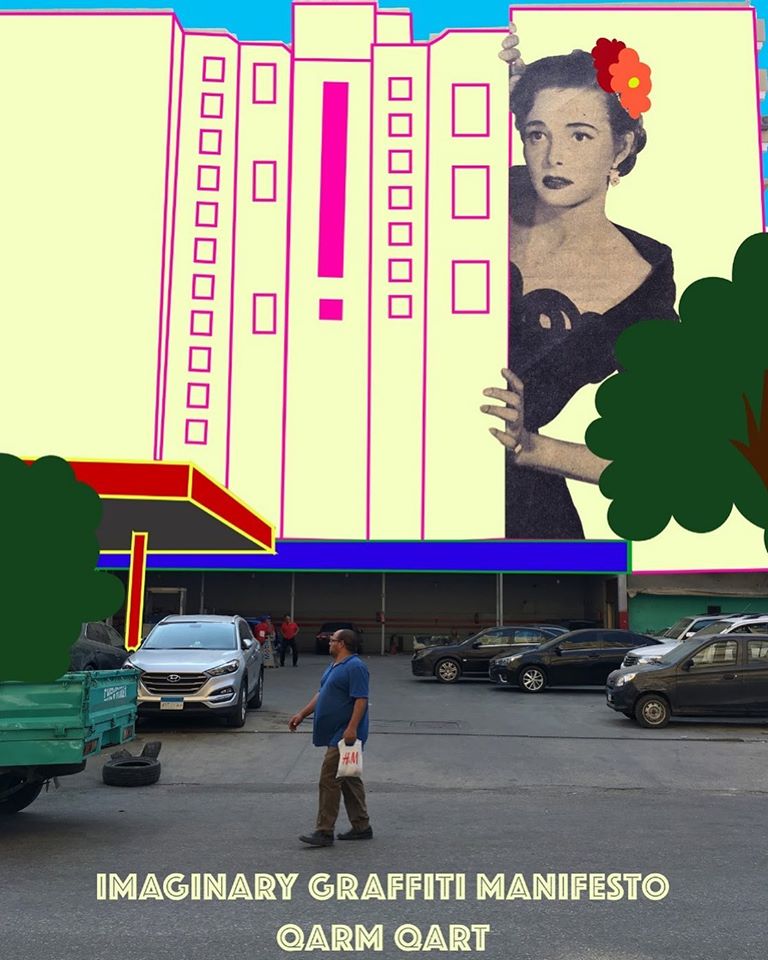 The exhibition features a project of Carmine that went viral across social media, where the Italian artist breathed life on Cairo's old buildings by editing photos of national and international celebrities on their walls, as if it were real graffiti.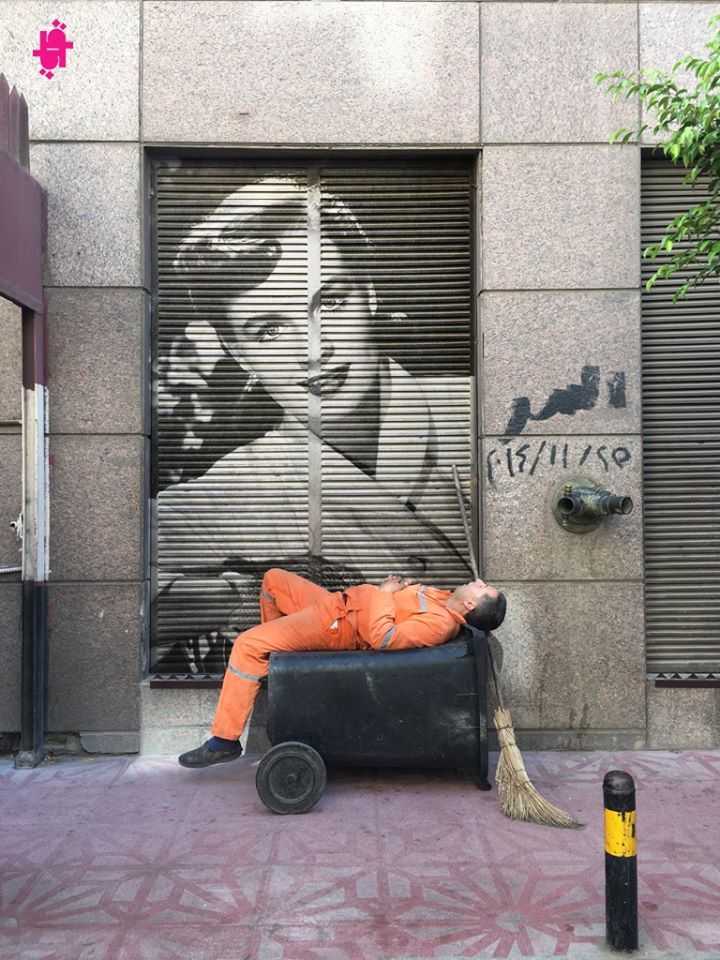 In an exclusive interview with Egypt Independent days before the launch of the exhibition, Carmine said the exhibit features 10 images of international icons and 10 Egyptians.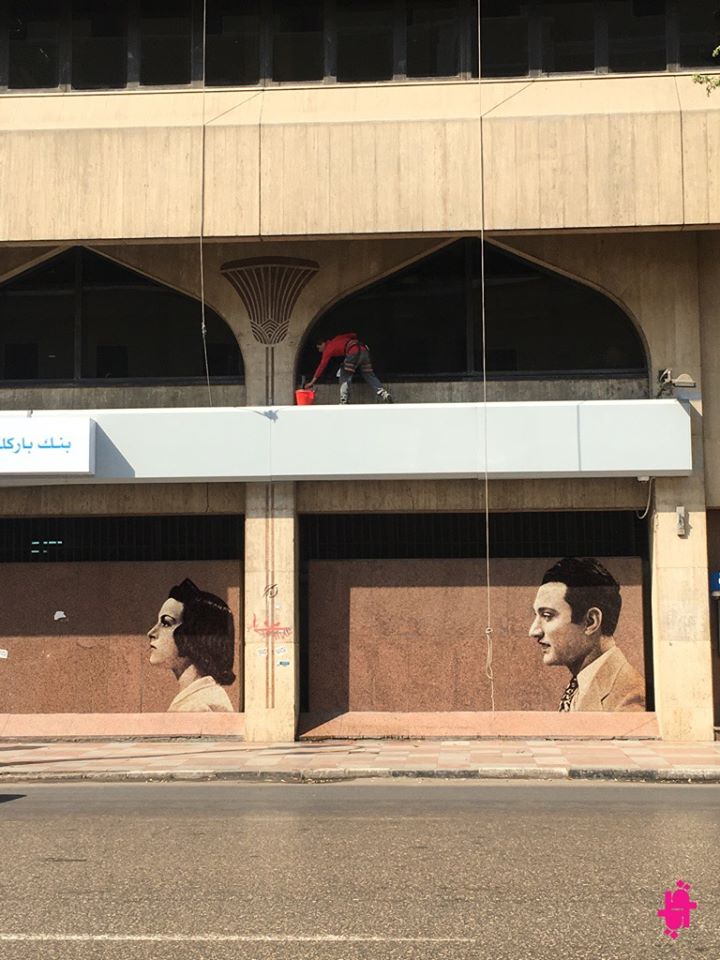 Carmine moved to Egypt 20 years ago, having graduated from an Italian university where he studied and specialized in the Arabic language. Working as an Italian professor in a couple of Egyptian universities, Carmine began his art career in 2011, exploring numerous types of arts including photography, graphic design, writing, embroidering and more.
Mixing a love for photography, graphic design, cinema and Cairo, the artist explained that "Whenever I roamed Cairo's streets, I am usually accompanied with my mobile camera, which captures everything that I get attached to."
"While heading to work or even doing my grocery shopping, I shoot, and my mobile's storage is usually about to explode," he said, adding that he was inspired by the authenticity of Cairo's shops, houses and more alongside their architectural construction while working on the project.
Carmine said he got the idea of decorating these buildings with celebrities from a couple of magazines he got from a book fair. The magazines were packed with black and white photographs of international actors.
On a relaxing evening while thinking of Cairo, Carmine concluded the city is truly more beautiful than it usually appears from its messy streets.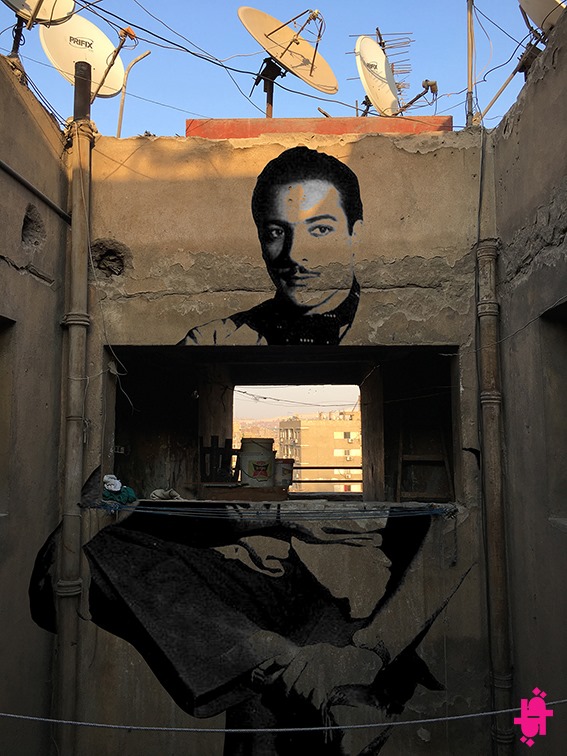 "I was really busy thinking, why don't we make it beautiful," he said, adding that ever since that night the idea of buildings and celebrity images were clear in his mind, prompting Carmine to embark on this project.
Once he posted his work on social media, Carmine noted that people believed the photos were actual graffiti physically present on Cairo's streets, instead of edited photography.
After Carmine was met with feedback asking why he only used photos of international stars, the artist created a series featuring Egyptian celebrities such as late actor and musician Ezzat Abo Ouf.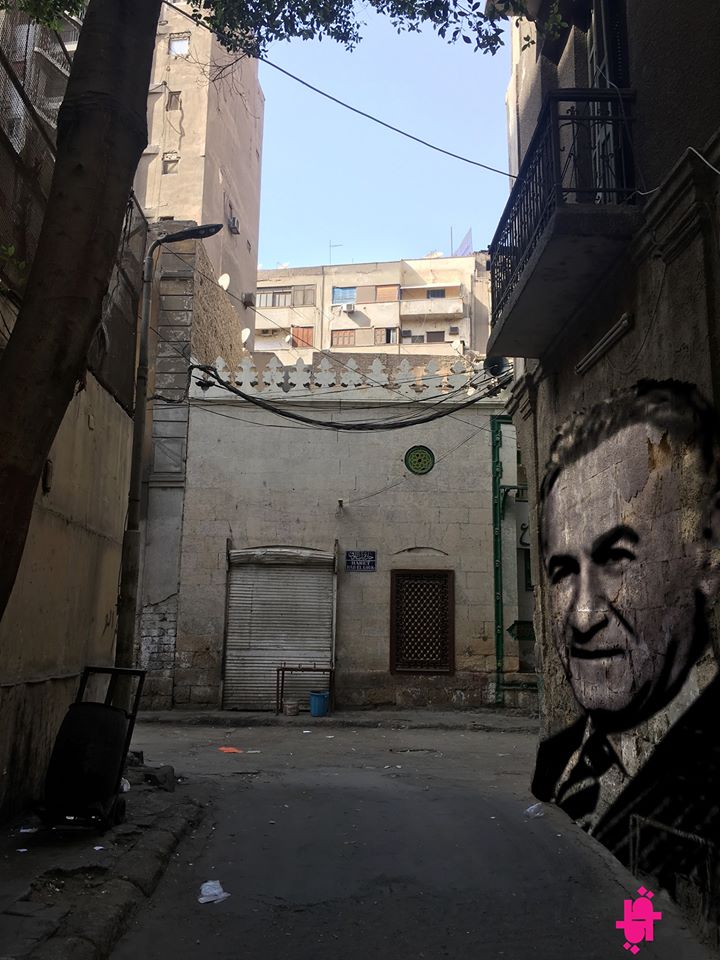 Abo Ouf's image was made as a tribute to the artist shortly after he passed away, and was met with swift feedback.
"It surprisingly got 4,700 shares on Twitter in one day," Carmine said.
While the artist was excited to transform his imaginary graffiti project into reality, so that those who admired it on their screens could enjoy it while walking down the streets, the artist has said that several hurdles killed the idea – such as obtaining permissions from the building owners and gathering the help of other painters.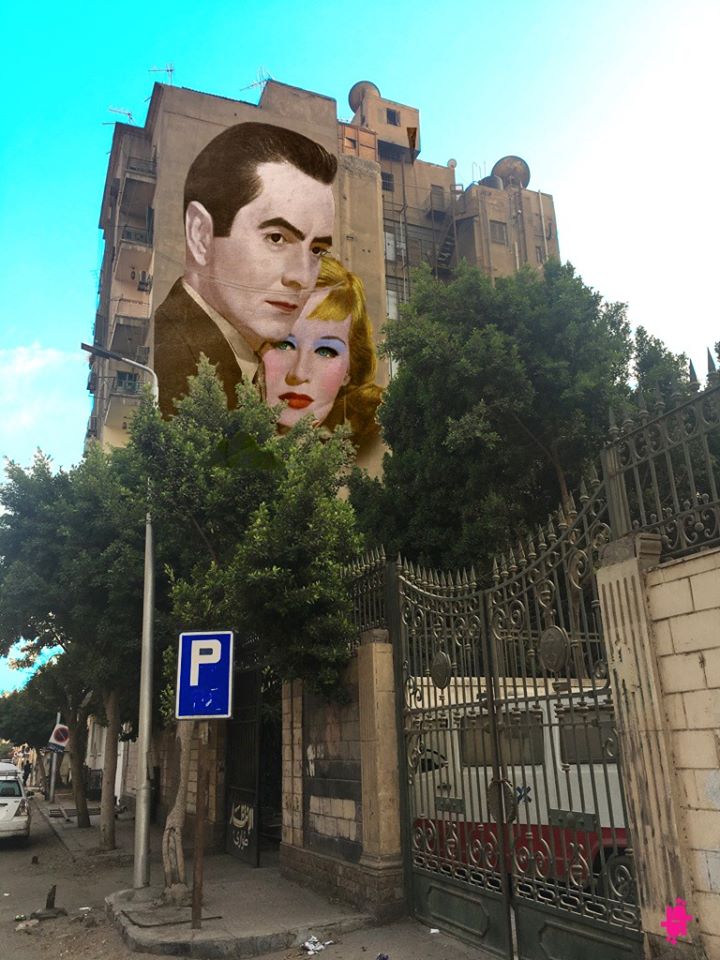 Carmine has also released two books, revealing a talent for writing as well. His first novel, "Masryiano", is a humorous documentation of his experiences as an Italian in Egypt, wittily featuring situations he found funny and written in simple and informal Arabic.
The artist even has a series of embroidered products depicting Egypt from diverse perspectives, such as his series about Nefertiti, portraying the ancient queen in an amusingly modern way.
"I have an embroidered series of tarbooshes on which I patched quotes from the legendary novelist Naguib Mahfouz's 'al-Tholatheya'," he explained.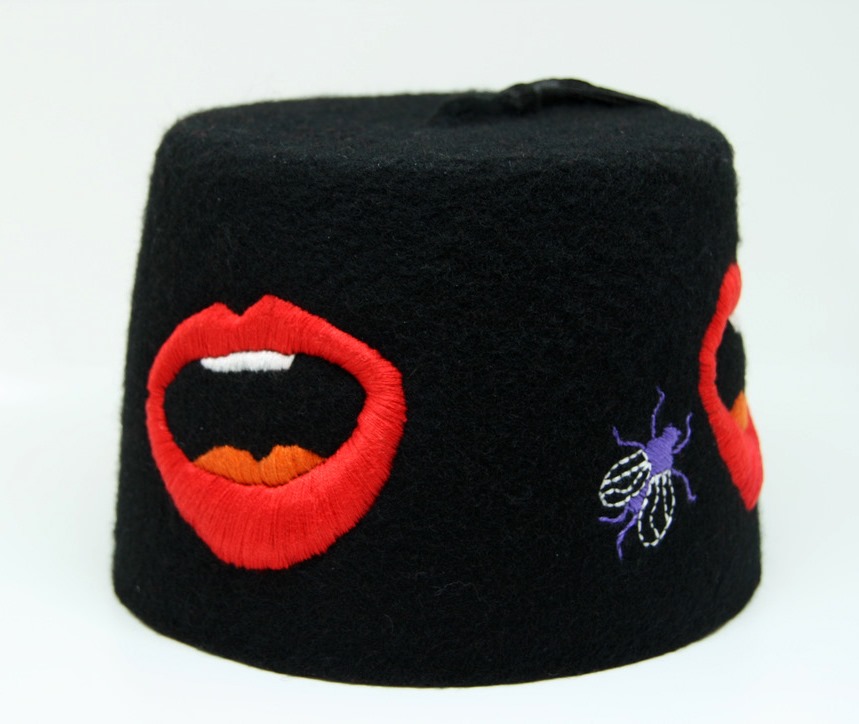 Having had many exhibitions before, Carmine is best known for his collage work where he fused products popular in Egyptian society with his own photography.
Asked about what he loves the most about Cairo that also inspired his art career, Carmine answered "The contradictions, Cairo is full of unlikely things present in the same area, you see a poor house right beside a luxurious villa. This city houses everything alongside their opposites."