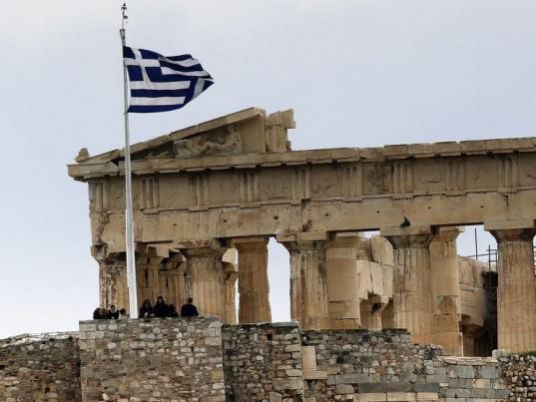 The Ambassador of Greece to Cairo, Michel Christos Diamisis, said that Egypt is a close partner and a friendly neighboring country to Greece, pointing out that the volume of Greek investments in Egypt is about one billion euros for the last fiscal year.
He stressed that bilateral relations have greatly developed in the last ten years.
In his speech during the celebration of the National Day of Greece at the embassy on Sunday, Diamisis mentioned that the exchange of visits between senior officials gave impetus to the relations between the two countries; giving as an example of the visit by Greek Prime Minister Alexis Tsipras to Cairo in October 2016, as part of the tripatrite summit between Egypt, Greece and Cyprus.
Diamisis added that the close cooperation between Egypt and Greece is clear and continuous, and that Greek investments in Egypt have now reached about one billion euros; adding that these investments play a prominent role in backing Egypt's national economy and providing employment opportunities for Egyptians.
He referred to the great role of the Egyptian and Greek expatriate communities in boosting bilateral relations.
Greece has made great efforts in recent years to overcome the economic crisis that has had a major impact on large segments of the population; in addition to the financial burden caused by the refugee crisis, Diamisis said.
He pointed out that his country is now an attractive destination for foreign investment, saying that the number of tourists to Greece reached 27.5 million individuals in 2016.