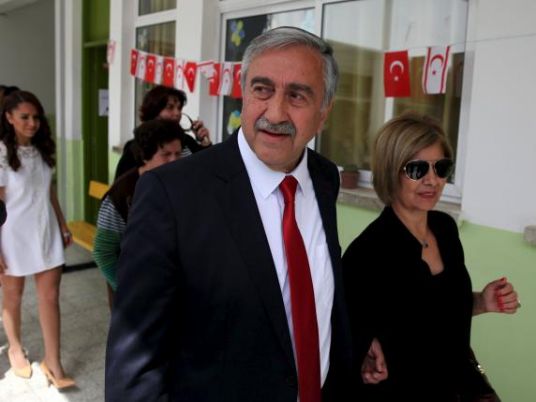 Greek Cypriot leader Nicos Anastasiades will meet newly elected Turkish Cypriot leader Mustafa Akinci on May 2 to push stalled peace talks forward, a Cypriot government spokesman said on Tuesday.
Nikos Christodoulides also said the Greek Cypriot community was poised to announce "unilateral confidence building measures" towards Turkish Cypriots.
Peace talks between Cyprus's estranged Greek and Turkish communities stalled last October, and Saturday's meeting will be the first time leaders of the two opposing communities will have met since September 2014.
"The president of the republic had a long conversation with Mr Akinci and they agreed to meet at noon on Saturday," Christodoulides said, referring to Anastasiades's official title as president of Cyprus.
Akinci, a moderate, swept to victory in Turkish Cypriot leadership elections on April 26, pledging fresh impetus in solving a conflict which has split the island for decades. He will be sworn in as president of the self-declared Turkish Republic of Northern Cyprus on April 30.
The breakaway state is recognized only by Ankara, and the government that Anastasiades leads is recognized internationally as the only legal authority on the island.
Christodoulides said the Greek Cypriot side was poised to announce unilateral measures to build trust between the two sides.
He gave no details, but one such measure floated in the country was for the Greek Cypriot military providing ground maps for 28 mine fields laid before a 1974 war which now fall in Turkish Cypriot-controlled territory.
Confidence building measures will not supplant the peace process, but will reinforce it," Christodoulides said.
Cyprus was split in a 1974 Turkish invasion triggered by a brief Greek inspired coup. The United Nations, which has overseen past rounds of peace negotiations on reuniting the island as a federation, say they are hopeful talks can resume next month.