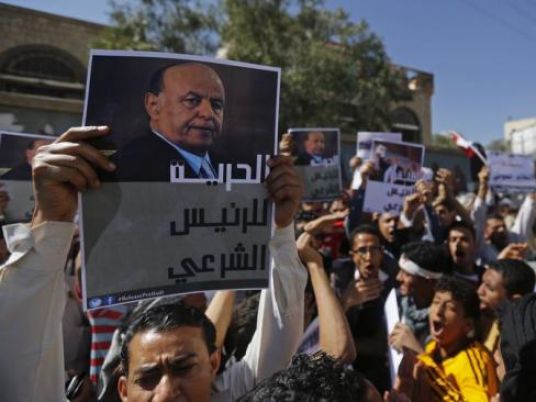 Yemeni President Abd Rabbu Mansour Hady received on Wednesday Ambassador Mostafa al-Ramaly, the Egyptian consul general in Aden.
During the meeting, Hady highlighted the friendly relationship between the two countries, stressing the strong supportive stance of Egypt towards Yemen. He added that Yemen's security is tightly connected to Egypt's security, which represents the safety of all the Arab nations, given that two countries overlook the Red Sea, linking Bab al-Mandab and the Suez Canal.
Meanwhile, Ramaly delivered greetings from President Abdel Fattah al-Sisi, expressing Egypt's support to Yemen during the ongoing crisis in order to face the current challenges and achieve peace and security within the political framework based on the Gulf Cooperation Council initiative.
The meeting also tackled several bilateral issues of joint interest.
In February, Hady retracted his resignation after he had stepped down in January following the seizure of the presidential palace and the siege of his residence by the Shia militia, known as the Houthis. He came to office in 2012, succeeding a longtime President Ali Abdullah Saleh, who was toppled by a year-long uprising.
Edited translation from MENA