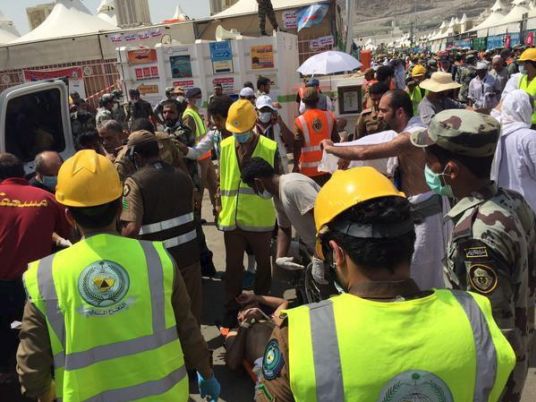 The deathtoll for Egyptians from the Hajj stampede rose to 165 while the number of missing dropped to 73, according to Endowments Minister Mohamed Mokhtar Gomaa.
Dr. Hisham Zaazou, director of the Nasser Institute for Research and Treatment, said he received 20 cases, including 15 from the list of missing persons.
Health Ministry Spokesperson Dr. Khaled Megahed said the Nasser, Sheikh Zayed and Harmal hospitals have been receiving the families of the missing pilgrims for five days, adding that the DNA tests of the missing pilgrims would be completed by the middle of this week and sent to the Saudi authorities to match them with the bodies.
Edited translation from Al-Masry Al-Youm