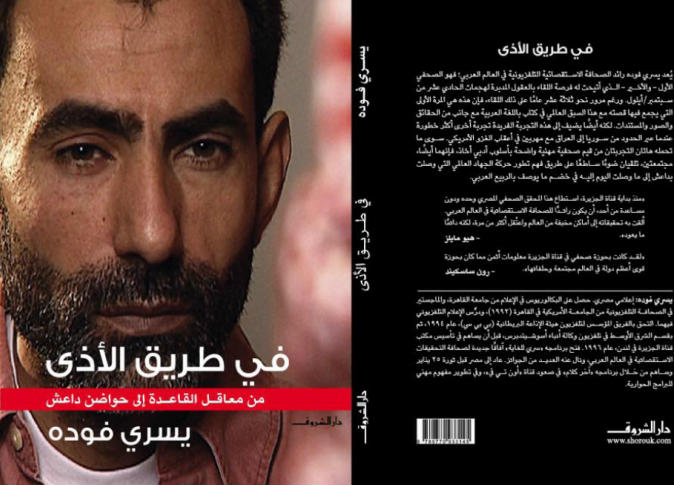 In his book, "In Harm's Way: From the Stronghold of al-Qaida to the Heart of ISIL" Yosri Fouda says: "the most serious challenge a reporter could find himself facing is when he works in a dangerous political, security and ideological environment. It is like fishing in troubled waters."
Although Fouda was aware of this challenge, he still ventured into the whereabouts of the al-Qaeda leaders Ramzi bin Al-Shibh and Khalid Sheikh Mohammed.
What is astounding is that first part of the book, "The Way to al-Qaeda," is written in an adventurous manner, with long testimonies of the perpetrators, not the victims, which is an attempt to get to know the viewpoint of the most radical terrorists, not the ones that appear on television.
Fouda's narrative made me believe that Ramzi bin Al-Shibh, the coordinator of 9/11, would have ended in a different way had he not believed that what he did was prescribed in the Quran, unlike Khalid Sheikh Mohammed, the head of the al-Qaeda military committee and mastermind of the Blessed Tuesday operation, whose story comes in the second part, enitled "Passage to the Unknown."
In this part of the book, Fouda tells the story of his failed attempt to meet with the leader of an armed group called Iraq's Islamic Army, after the US invasion.
He also speaks of how he crossed the Syrian-Iraqi border, describing the arrogance of the Syrian intelligence service.
Among other events, he mentions the links between the Emir of Qatar and the American administration, as well as video clips featuring al-Qaeda leaders, that some requested a million dollars to release.
Fouda tells of his experience face-to-face with the masterminds of the Battle of Manhattan in Karachi, describing how he was stuck ten feet under the plane of Defense Secretary Donald Rumsfeld, in the line of fire in northern Iraq.
Yet he does not provide a vision of the evolution of the jihadi movement, as he is a reporter, focusing on the facts, instead of assessing radical Islamist ideas. Still, the title of the book, "From the Strongholds of al-Qaida to the Busts of ISIL" makes a reference to the growing influence of ISIL in several Arab countries.
Edited translation from Al-Masry Al-Youm