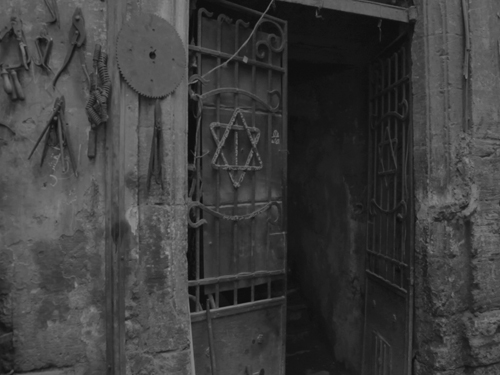 Yousef bin Gaon, the head of the Jewish community in Alexandria, condemned statements made by Essam al-Erian, vice president of the Freedom and Justice Party, in which he accused the regime of former President Gamal Abdel Nasser of expelling Egyptian Jews from Egypt.
Bin Gaon claimed that Nasser only expelled some Jews who had other nationalities and who were proven to have not been loyal to Egypt.
"We lived in Egypt and grew up in it, and our properties remain as they are. We use them to support the elderly members of the community, such as the revenues from the real estate surrounding the Nabi Daniel Synagogue, which dates back to 1910," Bin Gaon, 50, told London-based Asharq al-Awsat on Monday
Erian, who is the majority leader of the FJP's parliamentary bloc in the Shura Council, sparked controversy last month when he issued a call for the Egyptian Jews who live in Israel to return to Egypt.
Bin Gaon dismissed claims that Jews in Egypt are determining their properties' values to request compensation. He added that Jews who currently live in Egypt will not give any help to the Jews who left Egypt, alleging that they chose to leave Egypt and to sell their possessions or leave them to the Egyptians who worked with them.
He added that the statements made by Erian did not evoke the interest of any member of the Jewish community in Egypt because none of them was stripped of his or her possessions. He also said that he has the Egyptian nationality certificate of his grandfather's grandfather and the Egyptian nationality certificate of his father, which was signed by King Farouk.
"I have a national identity card, and my passport has not had the name of any country for dozens of years. I used to live in the Immobilia building in Cairo. All members of the Jewish community have Egyptian IDs".
He added that few Egyptian Jews have remained in Egypt, and that all of them have Egyptian fathers and grandfathers, and that is why they did not leave Egypt.
"My father was Nasser's tailor and he made him all his formal suits," he said, adding that he still has pictures of Nasser and his father together.