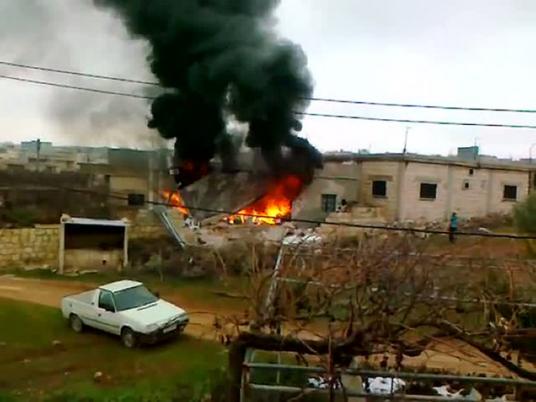 The head of the Syrian National Council has called on the Arab League to at the very least direct a warning toward the government of President Bashar al-Assad, rather than continuing to offer the regime more deadlines.
Council head Burhan Ghalioun told the London-based Al-Hayat newspaper Thursday that 14 days have passed since an official UN-brokered ceasefire took effect, but that the regime has not implemented the agreement. On the contrary, the regime assassinated some of the youths who met with the UN monitoring mission in the country, he added.
"The Arab League has been hesitant toward the Syrian revolution and it should know that silence toward the [violence] the Syrian regime is committing against the people is a participation and collusion in the crime," Ghalioun said.
Ghalioun urged the league to make "serious, bold and collective decisions to send a strong message to the Syrian regime," and to prepare these decisions within the league and the UN to put an end to the crimes.
He also slammed the announcement of a transitional government-in-exile on Thursday by some Syrian activists, saying that the right strategy is for the opposition to continue supporting the revolution by all means.
Ghalioun left Cairo Thursday for France after meeting with Egyptian and Arab League officials.
Syrian activists say 300 people have been killed since the implementation of the ceasefire two weeks ago.
Edited translation from DPA