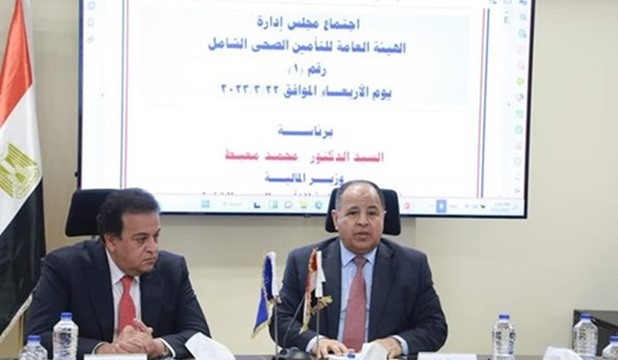 Minister of Health and Population Khaled Abdel Ghaffar and Minister of Finance Mohamed Maait said on Thursday the government pays great attention to the Comprehensive Health Insurance System.
In a meeting of the board of directors of the Comprehensive Health Insurance System to discuss laying down long-term strategies for a sustainable health insurance system to be applied on all governorates, the ministers thanked President Abdel Fattah El Sisi for his continued efforts in support of ramping out the health sector and ensuring providing high-quality health services to all citizens.
They both agreed to set up a joint committee to follow up on implementation of the second phase of the all-out health insurance program.
The two ministers set the number of Egyptians benefiting from the program at some 3,602,992 citizens.
Meantime, they underscored the importance of digital transformation advances introduced to the system, along with raising efficiency of the system's staffers and providing all required medical equipment.