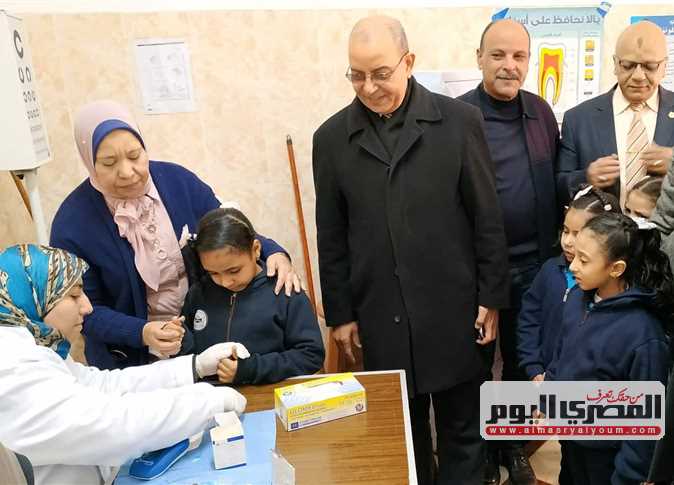 Egyptian Health Minister Hala Zayed said on Tuesday that 8,730,801 students had been screened since the launch of President Abdel Fattah al-Sisi's initiative for the early detection of anemia, obesity, and dwarfism among primary school pupils.
The ministry's spokesman Khalid Megahed said in a statement that 982,366 students had been examined between the start of the third phase on March 21 and Monday evening. He pointed out that Sharqeya Governorate recorded the highest screening rate of all the governorates for the third phase, followed by Daqahlia, then Minya, Gharbeya, and New Valley.
He added that the screening will continue until the end of April, and that all students diagnosed with diseases included in the initiative have been treated free of charge.
The Health Ministry launched the screening in February upon directives of President Sisi. The campaign targets 11.5 million students.
The national campaign aims to detect health issues such as stunted growth, unhealthy weight and anemia among school children aged 6 to 12 years. Students found with these diseases are being referred to medical committees within the health insurance system for free treatment.
The campaign targets primary school students across all of Egypt in public, private and Al-Azhar schools through specialized medical committees.
Edited translation from Al-Masry Al-Youm