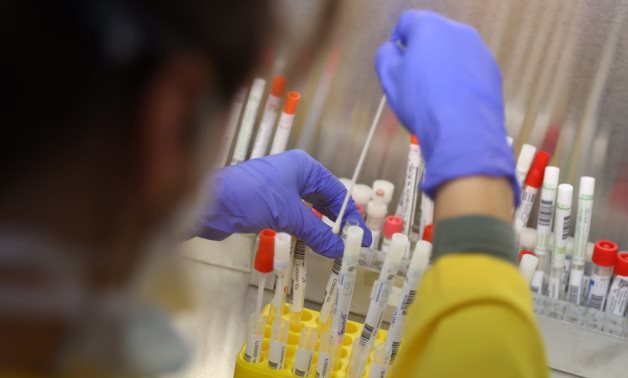 Acting Minister of Health Khaled Abdel Ghaffar instructed reviewing the prices of coronavirus tests, in the central laboratories of the ministry, Hossam Abdel Ghaffar, a spokesperson for the Ministry of Health, said.
The prices are now being considered and within a day or two an announcement of whether prices would be reduced or not will be made public. 
Amongst the precautions continuously taken place across the country, universities remain constant and will continue the exams for the first semester regularly: the spokesperson said during a telephone interview to the "Salet al-Tahrir" (Editor's Hall) program.
He added Egyptian national companies succeeded in obtaining the raw material for some antiviral drugs, and are awaiting final approvals from the Drugs Authority to manufacture them in Egyptian factories, after finishing trials that will not exceed two or three weeks.
"Messages directed to the public to take the first and second doses of the vaccine have now seized, and focus messages are sent for the public to obtain the booster dose," Abdel Ghaffar continued.
He added those who have not yet received the first dose can apply through the official vaccination website while those who have been infected with coronavirus can get the vaccine a month after recovering from the infection.