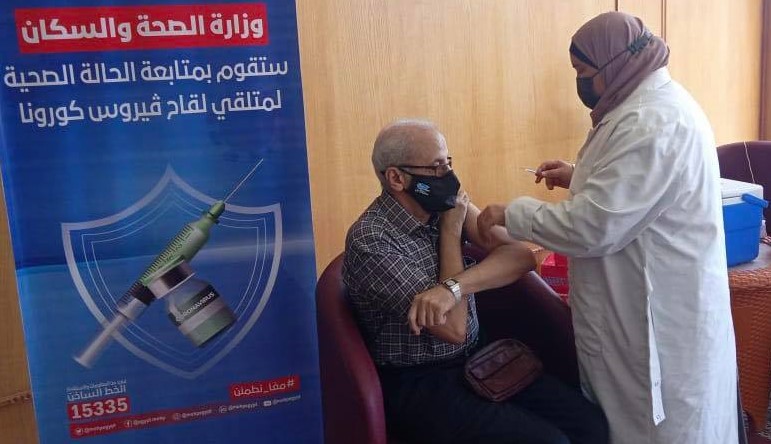 Egypt's Health Ministry has opened 125 vaccination centers in the country dedicated for those who wish to travel abroad, ministry spokesperson Khaled Megahed confirmed.
He added, during a telephone interview with host Mostafa Bakry on the "Haqaeq w Asrar" (Facts and Secrets) program, that the offices are distributed in all governorates across Egypt.
Megahed added that the citizens wishing to be vaccinated before traveling should choose the governorate in which they wish to be vaccinated, then see the available centers in this governorate, and choose one where they can receive the vaccination.
An appointment will be set for them within 72 hours after completing online registration, he continued.
The next step is to visit the vaccination center to obtain the required vaccinations for travel to the EU, the US or the Gulf countries. The traveler will then obtain a stamped certificate for their vaccinations. 
Megahed revealed that starting Saturday, the offices will open fully to the public. 
Edited translation from Al-Masy Al-Youm