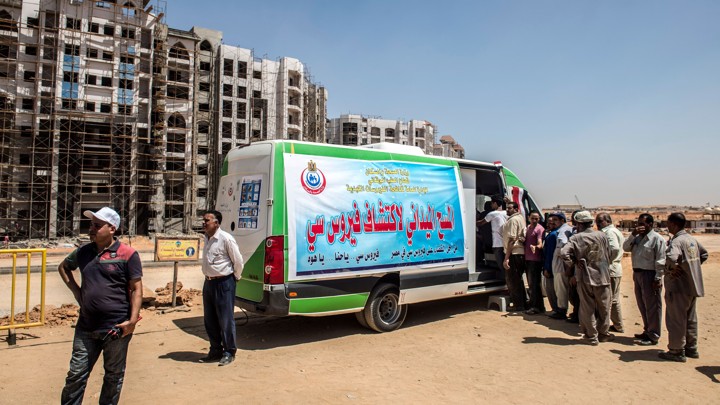 The Health Ministry has worked on automating many projects and services in addition to facilitating patent procedures in the medical field, said Health Minister Hala Zayed, adding that the cost of Virus C drugs has been reduced.
She added in a speech delivered at the Arab-African Youth Forum held in Aswan on Sunday that the government was able to overcome many challenges facing patents in Egypt, facilitating the manufacture of medicines.
"We have taken serious steps in the manufacture of oncology drugs. We have obtained international accreditation for the production of many medicines in Egypt, and we are working to standardize drug registration procedures in Africa to make medicines available at a low price," Zayed mentioned.
"We are working on producing 300,000 liters of plasma and its derivatives," she said.
She added the government initiative "100 Million Healthy Lives" not only reached its goals of diagnosis and treatment of citizens but also helped create a computerized database of citizens.
"Abdel Fattah al-Sisi's presidency of the African Union remains a starting point for all of us, through which we can exchange experiences and help African countries," she said.
The Arab and African Youth Platform held in Aswan kicked off Saturday in the presence of a large number of youth from Arab and African countries.
Over the course of March 16-18, the Arab and African Youth Platform held various sessions, workshops and round-table discussions aiming to bridge the gap between promising young leaders and top policy planners and decision-makers in Arab and African countries.