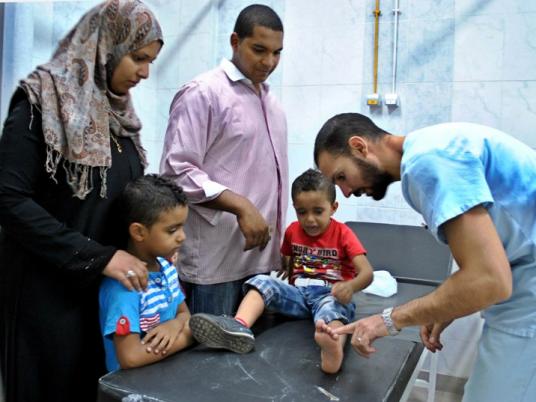 The Ministry of Health is investigating a possible typhoid infection in Cairo, according to an official quoted on a state TV website Tuesday.
Zain al-Abdin Taher, head of the General Administration of Communicable Diseases, said the Cairo Preventive Medicine Department and the Health Affairs Directorate are looking into claims that a student at the Experimental School in Abdeen has contracted typhoid.
Taher said Mohamed Farid, the first grade pupil in question, has been tested but the results are not out yet.
Atef al-Hadidy, a doctor, from the Preventive Medicine Department said people should not panic or fear an outbreak as the case is still being analyzed.
Hadidy added that the student's peers are also being tested.
Earlier this month, Gharbiya Governorate residents were angered over government denials of dozens of suspected cases of typhoid. Later, authorities admitted some people there had contracted the disease, but that the outbreak was under control.
According to the US-based Centers for Disease Control Prevention, people who eat food or drink beverages that have been handled by a person who is shedding Salmonella Typhi bacteria can develop typhoid fever. The disease can also be spread if sewage contaminated with the bacteria enters the water supply.
Once Salmonella Typhi bacteria are eaten or drunk, they multiply and spread into the bloodstream, causing fever and other symptoms, according to the CDC.