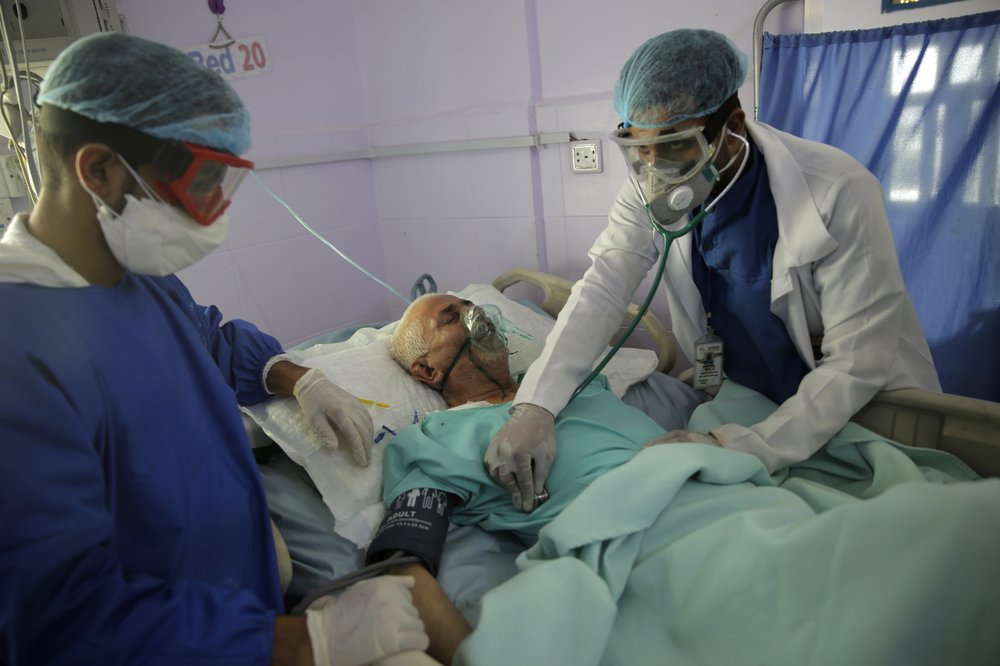 The Ministry of Health and Population issued an urgent publication due to surging coronavirus cases in Egypt.

The statement was directed to the Educational Hospital Authority, the Secretariat of Specialized Medical Centers, the head of the health sector in Cairo Governorate, and the Chairman of the Board of Directors of the Therapeutic Institution.
It instructed all its hospitals in Cairo Governorate to postpone for two weeks any non-emergency medical operations as long as it does not put the health of the patient at risk due to the high occupancy of intensive care units in most governorates at over 70 percent capacity.

The Ministry of Health instructed turning al-Mataria Educational Hospital, Zayed Al Nahyan Hospital, 15th of May Hospital, and Heliopolis Hospital into isolation hospitals with its full capacity, verify the availability of all medicines and supplies, and to intensify follow up on the implementation of treatment protocols.
The publication also called to increase the number of beds in the internal departments and intensive care units designated for patients with coronavirus to 50 percent of the total number of beds as a minimum, adding the percentage could be increased depending on the number of cases.