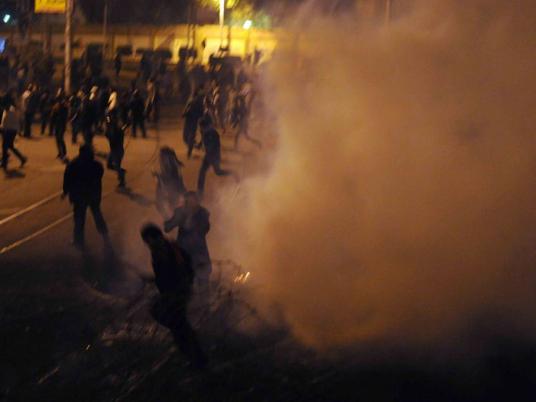 Ninety-one protestors were injured around the country Friday in clashes between protestors and security forces, while one person was killed in front of Ettehadiya Palace in Cairo, the Health Ministry said Saturday.
Twenty people were injured in Tahrir Square, with 12 being treated by field hospitals, five taken to Qasr al-Aini Hospital and the other three taken to Mounira, Helal and Ahmed Maher Hospitals respectively.
Mohamed Qorany, a 23-year-old man, was shot dead next to Ettehadiya Palace. Qorany suffered gunshot wounds to the chest and forehead.
Another 62 were injured around the palace, and were taken to various hospitals in the area.
Meanwhile, one protester was injured in Port Said, while the Delta city of Kafr al-Sheikh saw eight protesters injured.
No injuries were reported in other governorates, but ambulances around the country were placed on high alert.