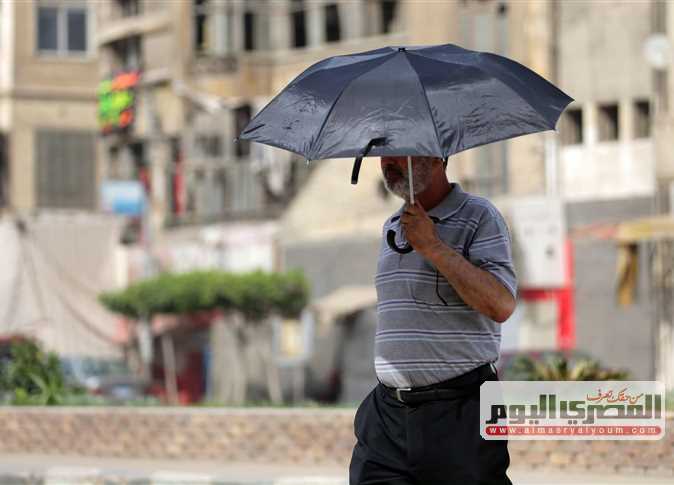 As temperatures across Egypt increase, particularly at Upper Egypt, citizens have found themselves stuck at home to beat the heat as public beaches and parks remain closed due to the coronavirus.
In Aswan, citizens stayed indoors to avoid getting heatstroke, while the streets of Luxor were empty. Marketplaces saw a low turnover from citizens out to buy necessities, with some using cardboard to shield themselves from the sun as temperatures soared to above 42C.
Citizens at Kafr el-Sheikh committed to staying at home due to the heat. The Director of Public Relations in the city council of Baltim, Mahmoud al-Khatib, said that no visitors were allowed to the city's beaches, except for house owners there.
And in Minya, some people took to swimming in the water canals to cool off, while citizens in Alexandria and Marsa Matrouh took to enjoying the air of the Mediterranean at the corniche.
The Director of the Remote Sensing Center at the Egyptian Meteorological Authority (EMA) Eman Shaker announced Saturday that temperatures have risen about two degrees above average.
She told Al-Masry Al-Youm that this rise in temperatures is not a heat wave as average temperatures are at 38C degrees, which she says is not a significant increase but rather part of typical summer temperature rises.
Shaker added that high humidity rates typical of summer increases how hot the weather feels.
This increase is anticipated to continue until next Tuesday, after which temperatures will gradually fall by one or two degrees to return to normal levels of 35C and 36C degrees.
Egypt is currently being affected by the Indian summer monsoon, which is typical every summer and makes the country's weather hotter and more humid, she said.
Edited translation from Al-Masry Al-Youm