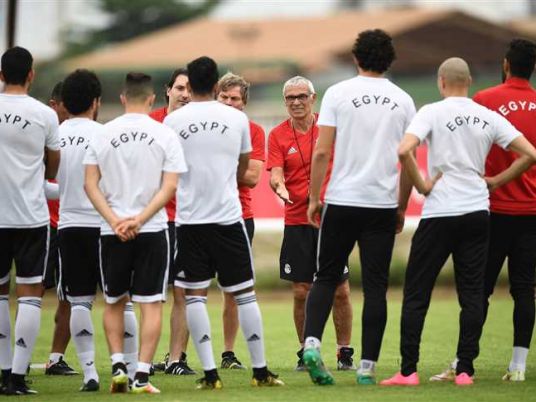 Out of 32 national teams , Egyptian national team's technical director Hector Cuper ranked 11 in the best paid managers ranking in World Cup 2018 with annual salary of 1.5 million euros, according to a report released by a Spanish newspaper.
Joachim Low, head coach of the Germany National Team, receives the highest annual salary worth 3.85 million euros followed by Tite who is managing the Brazil national team, reportedly receiving 3.5 million euros.
While Aliou Cissé the coach of Senegal earns the lowest annual salary, at 200,000 euros.
Cuper is a former Argentine professional footballer who has an extensive expertise in managerial career after his retirement. He launched his journey in soccer coaching in the late 1990s managing the Argentine sports club named Club Atlético Huracán. Duing his long career, Cuper managed 14 football clubs including the Georgian National team, al-wasl in Dubai, Racing Santander in Spain, and Parma in Italy.
As FIFA World Cup is just around the corner, Cuper along with the Egyptian National team continue their preparations in its camp in Italy and will leave to Brussels. Egypt's second match at the World Cup against Uruguay is set to take place on June 15, prior to facing off Russia and Saudi Arabia on June 19 and June 25 respectively.