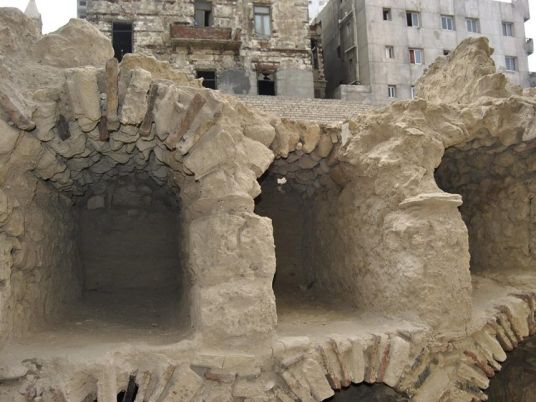 The Antiquities Ministry's decision to demolish a Hellenistic-era archaeological site in Alexandria was carried out on Thursday, destroying the ancient ruins and leveling the area into a flat lot.
The empty lot of Al-Abd Theater archaeological site in a residential zone after being leveled.
The site of Al-Abd Theater in Camp Shizar , which was discovered in 2013, dates back to the Roman and Hellenistic eras 323 BC and lies in a residential neighborhood just a block inland from the Mediterranean coast.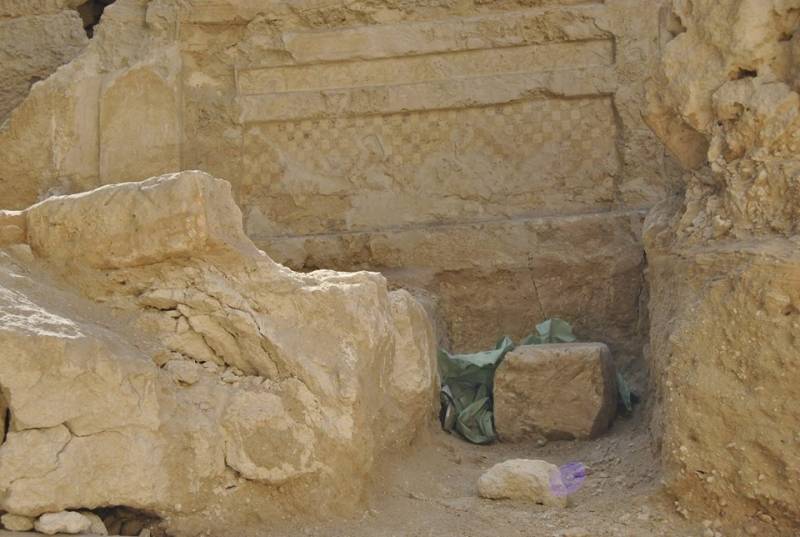 The Hellenistic-era ruins of Al-Abd Theater before it was demolished.
The Facebook group
Egypt's Heritage Task Force
, who campaigned unsuccessfully to save the site, posted photos of the site before and after it was destroyed. The group claimed the Antiquities Ministry was ceding the land over to a contractor to build on the lot.
Alexandria Antiquities Director Mostafa Roshdy said the site was demolished after residents complained it threatened the architectural stability of the adjacent buildings. "The technical report said the depth of the excavations threaten the surrounding buildings and recommended to close the site," he told newspaper Youm7.
A view looking down, showing the depth of the theater ruins.
One resident, Mostafa Hussein, complained after he noticed cracks appearing in his neighboring building.
Archaeologists were able to recover some artifacts from the site before the ancient structures were destroyed. "So we decided to evacuate the site, take some of the artifacts that can be moved to the museum and leave the rest that are cracked and are difficult to restore," Mohamed Mostafa, from the Antiquities Ministry, told the Youm7 earlier this month.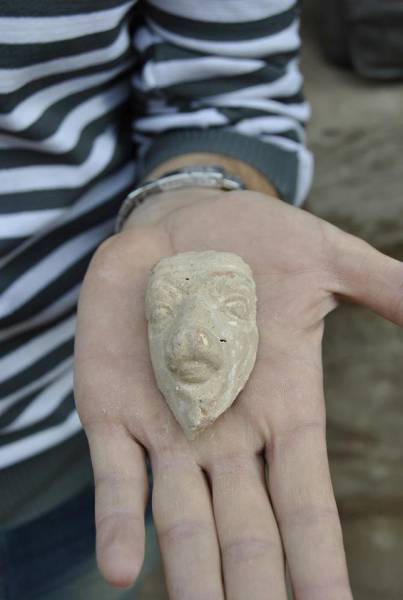 An artifact rescued from the site before demolition.
The demolition of the archaeological site demonstrates the difficulty of governmental authorities to both appease locals and responsibly manage the country's rich archaeological history with limited resources. Archaeological sites across Egypt also face looters, in addition to restoration and maintenance issues related to lack of funding.