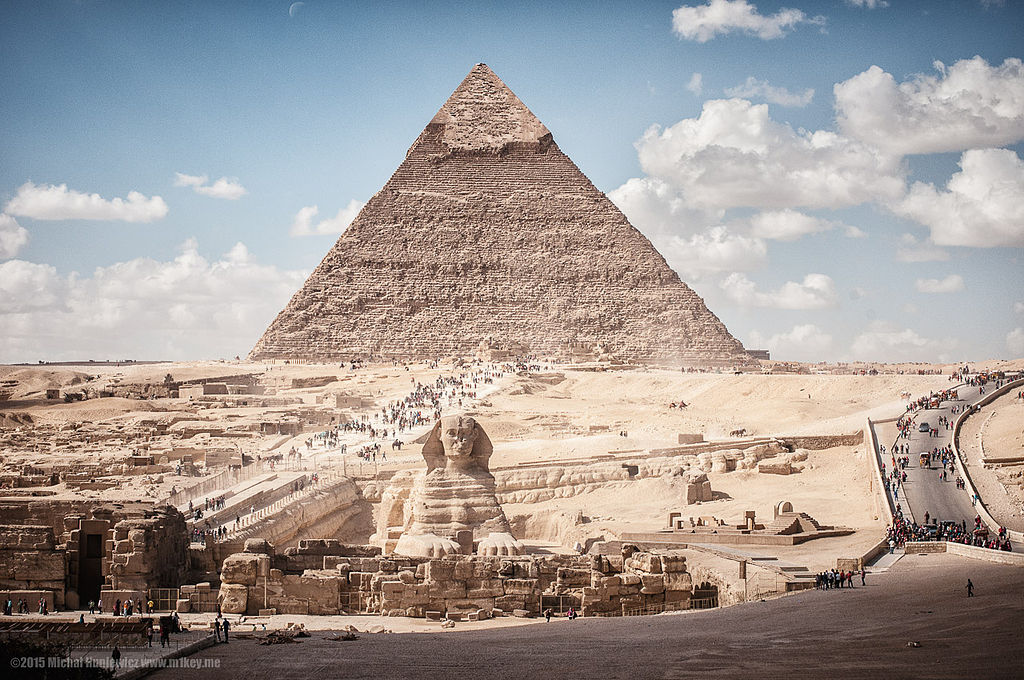 A hidden corridor on the northern façade of the Great Pyramid of King Khufu was discovered at a length of nine meters.
This was confirmed by the Minister of Tourism and Antiquities, Ahmed Issa, announced it in a press conference, on Thursday.
Issa held the conference to present the latest results of the ScanPyramids exploration project, which resulted in a new discovery at the Great Pyramid of Giza.
A hidden corridor was discovered on the northern face of the Great Pyramid of King Khufu, the last of the Seven Wonders of the Ancient World still standing, at a length of nine meters and a width of about 2.10 meters.
Issa thanked everyone who contributed to this and for their efforts and their keenness to announce its results quickly and before the scientific publication of the research.
Issa stressed the ministry would continue its work and scientific research using advanced and safe technology and scientific methods.
The mission to uncover more secrets of the ancient Egyptian civilization continues. 
Issa spoke about the ScanPyramids project, describing it as an important research project in which advanced scientific technology was used.
This was in parallel cooperation between the largest international universities from France, Germany, Canada and Japan, and Egyptian experts from Egyptian universities and the Ministry of Antiquities, led by famous Egyptologist Zahi Hawass.
He explained that this project began in 2015 under former Antiquities Minister Mamdouh al-Damaty, and continued under former minister Khaled al-Anany in 2016.
After the merger between the Tourism and Antiquities ministries in 2019, an international scientific committee of foreign and Egyptian archaeologists and experts in Pyramid Sciences was formed, headed by Hawass, to continue working on the project.