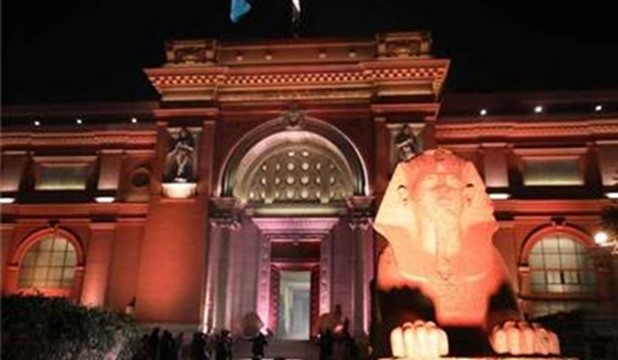 Head of the museums' sector at the Supreme Council of Antiquities Mo'men Othman has reported numerous visits to the Coptic Museum in Cairo throughout Saturday and Sunday, as Egyptian Christians celebrate Christmas.
A temporary exhibition is organized inside the Coptic Museum on the occasion of Christmas, said Othman in statements on Sunday.
A number of Coptic artifacts are displayed at the Coptic Museum, the Cairo International Airport Museum, the Suez National Museum, the Ismailia Museum of Antiquities, the Tanta Museum of Antiquities, the Alexandria National Museum, the Kom Oshim Museum of Antiquities in Fayyoum, the Malawi Museum in Minya, the Sharm el Sheikh Museum, the Royal Carriages Museum, the Farouk Corner Museum, the Matrouh Museum of Antiquities, the Sohag Museum, the Luxor Museum, the Mummification Museum in Luxor, the Manial Palace Museum and the Police Museum in el Qalaa district of Cairo, Othman said.
He made it clear that museums, as cultural institutions, act to promote awareness of heritage and civilization among the different segments of society.
Some of the niched items display the birth of Jesus Christ and Virgin Mary, Othman noted.
He added that the sector is bracing for the midyear break, during which Egyptian families and students pay visits to the different museums across the country.