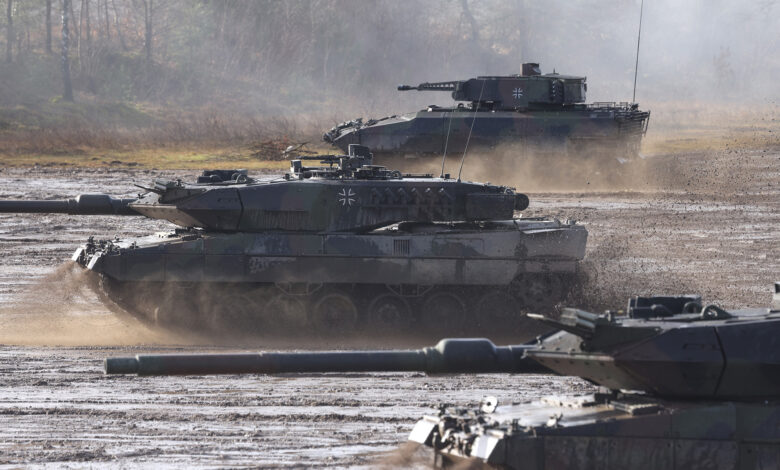 Ukrainian forces launched a HIMARS strike on a mechanical plant dispensary in occupied Luhansk Saturday, amid efforts from Kyiv to retake control of the eastern region.
The dispensary in Kadiivka was used as a "location" for Chechen fighters led by pro-Kremlin Chechen leader Ramzan Kadyrov, the Ukrainian Armed Forces Center for Strategic Communication claimed.
Six rockets were launched destroying the dispensary of the mechanical engineering plant according to the the Luhansk People's Republic (LPR) mission to the Joint Centre of Control and Coordination on ceasefire and stabilization of the demarcation line (JCCC).
It is unclear whether the dispensary was used by pro-Russian forces, and for what purposes.
The dispensary may have been used as a hospital for soldiers, information from a local source shared by the JCCC alleged.
In June, Kadyrov shared a video on his Telegram channel of a delivery of medical supplies to a hospital in Kadiivka.
The extent of casualties is still being clarified according to the JCCC, but Andrey Marochko, spokesperson of the LNR militia confirmed that there were no casualties among "the civilian population."
In December, Russian state media TASS reported that a hotel in Kadiivka, said to be the headquarters of the Wagner Group, was destroyed in a HIMARS strike.
Some background: The versatility of the US-made HIMARS system is clear from its name: the High Mobility Artillery Rocket System. Its mobility makes it harder to target and it can be crewed by just eight soldiers. The rockets supplied to Ukraine have a range of 70 to 80 kilometers (about 50 miles). And their GPS guidance systems make them extremely accurate.