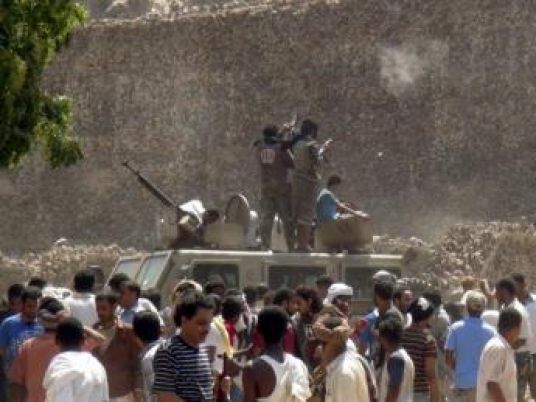 Houthi forces pulled back from positions in central Aden after air strikes by the Saudi-led coalition at dawn on Thursday, residents of the southern Yemeni port city said.
They said a unit of Houthi and allied fighters, who had advanced in tanks and armoured vehicles through Aden's Khor Maksar district 24 hours earlier, pulled back, although they remained in parts of the neighbourhood.
The Houthis' recent gains in Aden, the last major foothold of supporters of Saudi-backed President Abd-Rabbu Mansour Hadi, have happened despite a week of air strikes bySaudi Arabia and a coalition of mainly Sunni Arab allies.
Hadi's foreign minister Reyad Yassin Abdulla appealed on Wednesday for more effective international action to halt the Shi'ite, Iran-allied fighters before they take over the city entirely.
In the Arabian Sea port city of Mukalla, 500 km (300 miles) east of Aden, soldiers loyal to Hadi clashed on Thursday with militants suspected of being al Qaeda fighters, residents said.
The Houthis, allied to former president Ali Abdullah Saleh, took over the Yemeni capital Sanaa six months ago and control much of the country, which also faces a southern secessionist movement, tribal unrest, and a powerful regional wing of al Qaeda based in the centre and east of the country.
Residents also reported air strikes overnight on the coastal town of Shaqra, which is under Houthi control and lies on the coast between Aden and Mukalla.