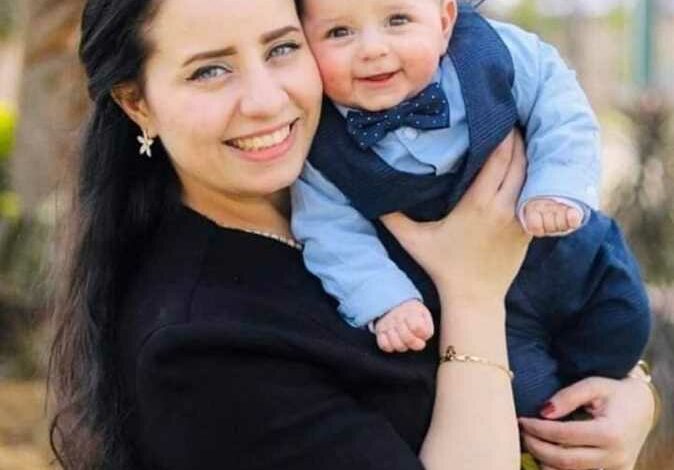 A private eye clinic in Cairo has become embroiled in scandal over reported medical negligence resulting in the death of Marina Salah Sarkis, 29, who had undergone a fluorescein angiography procedure that led to fatal medical complications.
Sarkis visited the clinic several days ago for a routine operation on her eyes, having chosen the establishment due to its famous reputation.
Following the operation, her husband and several relatives wrote on Facebook that she felt as if she were "dying." Her family accused the clinic of not doing an allergy test before the procedure, which led to Sarkis's condition deteriorating.
They write that "She showed symptoms in her heart and brain, and remained on ventilators in another hospital; because the first clinic did not have an intensive care unit.
"A major medical mistake, we are waiting for the medical report, and the police was notified with the case and we proved that Marina did not undergo an allergy test. She was an angel and went to heaven, Lord comfort all her loved ones," wrote one relative on Facebook.
Ramez Doss, the husband of Sarkis on Monday revealed the details of her death in a phone interview with Ahmed Moussa's TV show "Ala Massoulity" (By My Responsibility).
Doss said that Sarkis "ran to me in the clinic and threw herself in my arms and said 'save me, I'm dying'."
He appealed to to Egyptian President Abdel Fattah al-Sisi to held accountable those responsible for her death.
"I will not be silent and will not give up her right if it is the last day of my life," he said, adamantly stating his wife died due to medical malpractice.
People across social media mourned Sarkis, sharing a photo of her holding her one and a half-year-old son Adam.
This led to calls for an investigation with the clinic to uncover the full circumstances surrounding the tragedy and prevent future cases of medical negligence, particularly by ensuring all hospitals and clinics have intensive care rooms.