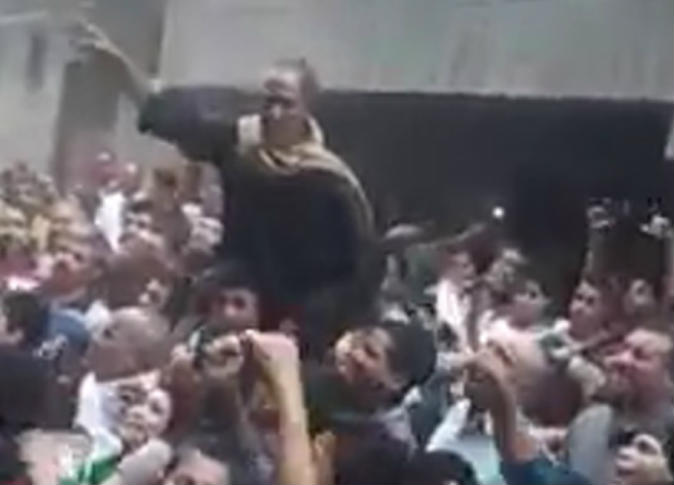 Hundreds of people in the Darin village of Nabaruh city in Egypt's al-Dakahliya governorate staged a protest after Friday prayers at the house of a senior female citizen they claim was tricked by her neighbor into trafficking drugs to Saudi Arabia, which, upon her arrival to the Gulf country,  led to her arrest by local authorities.
The villagers say the con man gave the victim, Saadeya Hammad, 75, a free visa to Saudi Arabia to perform the pilgrimage of Umrah, claiming that it was one of 15 Umrah visas donated by a Saudi businessman to Egyptians.
The protesters demanded the immediate release of Hammad, who was arrested four days ago at a Saudi airport over charges of drug trafficking, while also demanding that the con man be arrested and handed over to Saudi Arabia for trial.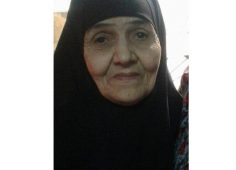 The victim's daughter said that the swindler had said that the Saudi businessman would pay all the expenses for the Umrah trip but demanded that all the arrangements be kept secret.
"We were very happy that our mother would travel to perform Umrah. My mother headed to Cairo airport and the man told her not to bring anything with her, as they will give her everything upon arrival. At Cairo airport, he gave her a handbag to deliver to the Saudi businessman who donated her trip. He told her that the bag only included papers for the benefactor, who would recognize her upon arrival in the Saudi airport," the daughter said.
She pointed out that after a few hours, they received a call from her mother saying that she was arrested at the Saudi airport, and the bag given to her by the young man had drugs inside. "We learned later that she has been transferred to the hospital and her health is poor," the daughter said.
Khaled Hammad, the brother of the victim said, "My sister is a simple person who wished to visit the Prophet Mohamed, but she did not have enough money until the Umrah offer came to her and she responded to it and we all rejoiced. After 20 days, she was traveling and her heart was attached to the visit. It was a demon plot, and we only understood it after she was arrested by the Saudi authorities."
Edited translation from Al-Masry Al-Youm