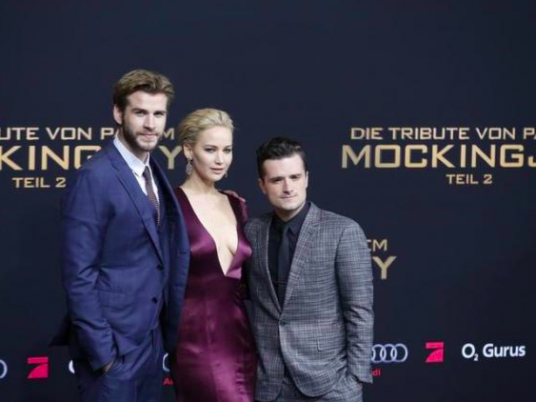 The stars of "The Hunger Games" may be bidding farewell to the hugely successful film franchise but should author Suzanne Collins decide to write a spin-off, some of the cast say would be keen to continue the adventure.
"The Hunger Games: Mockingjay – Part 2" brings to an end the films which have grossed more than US$2 billion at box offices worldwide and are based on Collins' dystopian trilogy.
Though no further "Hunger Games" novels are in the pipeline, several of the actors said they would be happy to return if new material arose.
"I wish she'd (Collins) write 20 more books," Woody Harrelson, who plays Haymitch, told Reuters at the London "Mockingjay – Part 2" premiere on Thursday night.
"I'd do these forever, I love it."
Josh Hutcherson, who plays the troubled Peeta Mellark in the last film, echoed Harrelson's comments.
"If (Collins) wrote something that she felt needed to be told and Peeta was a part of it, I absolutely would jump in," he said.
Elizabeth Banks, who has become a fan favorite as Effie Trinket, added: "Sure, I love this character. I love what she represents and how big her heart got over the course of the films and her style. She's had a great influence on me."
In the latest movie, heroine Katniss Everdeen takes a last stand against dictator President Snow, played by Donald Sutherland. Since she first played Everdeen in 2012, Jennifer Lawrence has won an Oscar and was the world's highest-paid film actress last year.
"I would definitely read it," Lawrence said when asked if Collins were to produce new material.
Numerous past box office hits have recently been re-booted or seen spin-offs made — including several superhero movies as well as an adaptation of "Harry Potter" author J.K. Rowling's "Fantastic Beasts and Where to Find Them".
However, Hollywood veteran Sutherland said the "Hunger Games" films should be remembered for their message.
"I think it would be a terrible mistake," he said. "This was designed to politicize young people, not to make profit."