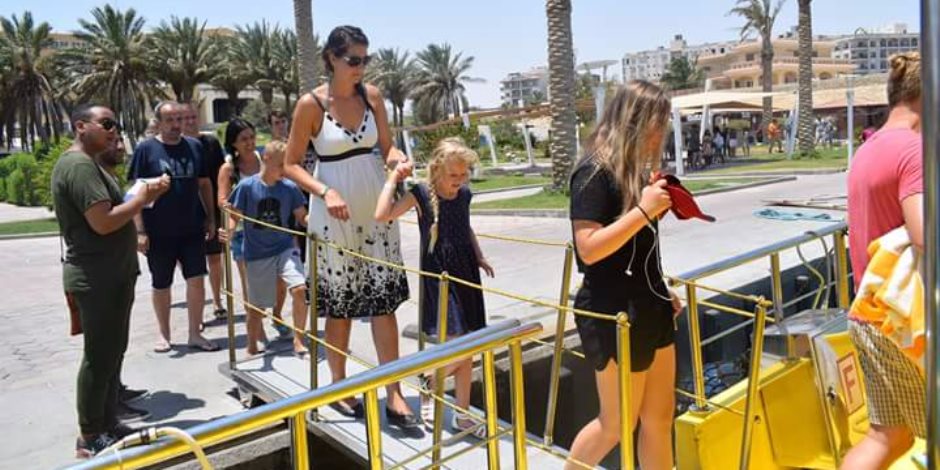 German tourists ranked Hurghada, Egypt, eighth place in a Touristik Union International (TUI) poll of the most-preferred summer destinations of 2018.
The top ten also included Mallorca in the Balearic Islands of Spain, Antalya city in Turkey, Crete, Rhodes Island and Kos Island in Greece, the Canary Islands in Spain, the Baltic Sea in Germany, and the mainland of Spain.
According to Member of the Chamber of Tourist Companies Ehab Shokri, Germany has consistently brought the highest number of international tourists to Hurghada since 2015.
131,000 German tourists visited Hurghada in August 2018, Shokri claimed.
He expected that tourism would improve in winter 2018/19, as large international tourist companies increase their confirmed bookings.
The Red Sea governorate's statistics revealed that 131,468 German tourists visited its resorts in the Red Sea in August 2018, followed by 34,192 Czech tourists and 24,000 British tourists.
The number of Polish tourists reached 21,886, ranking fourth, while Italian and Ukrainian tourists reached 15,558 and 14,717 visitors, respectively.
Tourists from the Netherlands reached 11,766 visitors, ranking 7th, while tourists from Austria and France reached 11,366 and 11,212 visitors, ranking 8th and 9th.
Edited translation from Al-Masry Al-Youm.