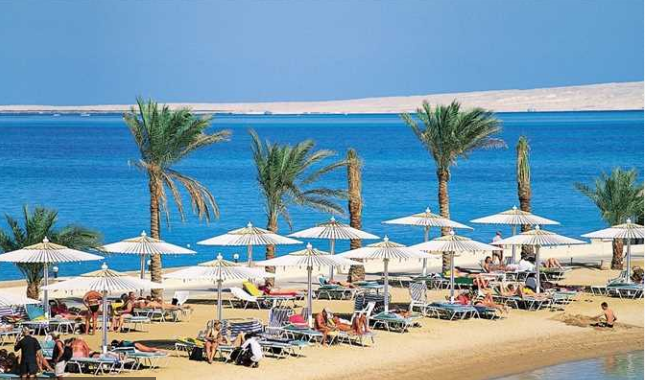 Out of 25 cities, Egypt's Hurghada ranked 21 on the list of top tourist destinations in the world in 2018, according to TripAdvisor, the world's largest travel and hotels website.
Hurghada is followed by New Delhi city in India, and then comes the city of Cuzco in Peru. The report said that Hurghada regained its position after two years of absence from the world map of tourism.
"Stunning coral reefs and turquoise waters perfect for windsurfing have made Hurghada on Egypt's Red Sea Coast, a busy resort town," the website said. "Within easy reach of the stunning Giftun Islands and the Eastern Arabian Desert, Hurghada has seen enormous amounts of development in the past decade—and yes, it does seem overrun with tourists at times. But it's a relatively easy beach escape for Europeans, and some of the world's best diving and snorkeling sites are just offshore. Walk or catch a cab to explore the old quarter, El Dahar."
Tourism expert Ehab Shukri, a member of the Steering Committee of the Chamber of Tourism Companies told Shorouk newspaper that selecting Hurghada among the top 25 tourist destinations in the world is a result of the government's efforts to avoid the negatives that took place over the past years along with the increase of the European demand on Hurghada, especially the German and British tourists, in addition to 31 foreign nationalities who had spent their holidays in Hurghada.
Earlier in April Sharm El Sheikh and Hurghada were ranked as the lowest costing luxury holiday tourist destinations in the world, according to a report released by travel search engine Skyscanner.
While Minister of Tourism Rania Al-Mashat announced that the number of tourists visiting Egypt has jumped by 30 percent during the first quarter of 2018 compared to last year.