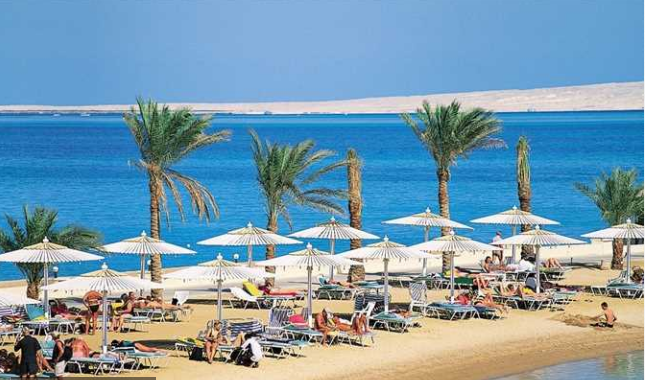 The Hurghada International Airport will receive its first indirect Russian tourist flight since the coronavirus lockdown on Thursday.
The flight will arrive at Hurghada through the Antalya Airport in Turkey, through one of the companies organizing Russian flights to Hurghada.
The flights will come from eight Russian cities: Moscow, Kaliningrad, St. Petersburg, Samara, Kazan, Rostov, Novosibirsk, and Krasnoyarsk.
Sameh Salem, the director of a branch of one of the largest Russian tourism companies in Hurghada, told Al-Masry Al-Youm that operating an airline from Russia to Hurghada Airport via Antalya to transport Russian tourist delegations is an auspicious moment for the tourism sector.
The first flight will carry 220 Russian tourists, he added, and a ceremony will be held to receive the first flight, all while adhering to the preventive measures against the coronavirus.
The first tourist flight will be on October 29, between the airports of Antalya and Hurghada airports, at a rate of one trip per day during the first three days of operation, and then three flights per day starting from November 2nd.
Egypt had suspended flights and tourism in March as part of measures to combat the coronavirus outbreak. Traffic in all Egyptian airports resumed since July 1, in accordance with Egypt's preventive and precautionary measures to coexist with the coronavirus.
This excluded air cargo flights, charter flights only for tourist groups already in Egypt who want to return home, international medical flights and domestic flights.
Beginning September 1, all local and foreign passengers were demanded to provide a PCR analysis document proving they tested negative for coronavirus within 72 hours of reaching Egyptian territory.
Edited translation from Al-Masry Al-Youm