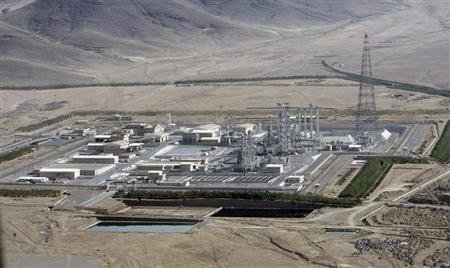 The UN nuclear watchdog said on Tuesday a planned meeting with Iran next week to discuss steps meant to help allay concern over its nuclear program had been postponed to 8 February, without giving a reason.
The talks between Iran and the International Atomic Energy Agency (IAEA) are separate from – though still closely linked with – broader diplomacy between Tehran and six world powers over Iran's disputed nuclear activity.
In November, Iran and the IAEA agreed a cooperation pact, including six initial steps to be taken by the country over the following three months, including access to two nuclear-related facilities and the provision of information.
They said after a review meeting last month they would meet again in Tehran on 21 January to discuss the next steps under the framework agreement. An IAEA spokeswoman confirmed in an e-mail a report that the date of the meeting had been changed.
The IAEA wants Iran to address allegations that it has researched how to develop nuclear bombs, a charge Iran denies. Tehran says the nuclear program is entirely peaceful.
Separately, Iran and the six powers – the United States, France, Germany, Britain, China and Russia – said on Sunday the implementation of a 24 November landmark agreement to curb Tehran's atomic activity in return for some sanctions easing would begin on 20 January. The IAEA will play a major role in verifying that Iran implements its part of the deal.