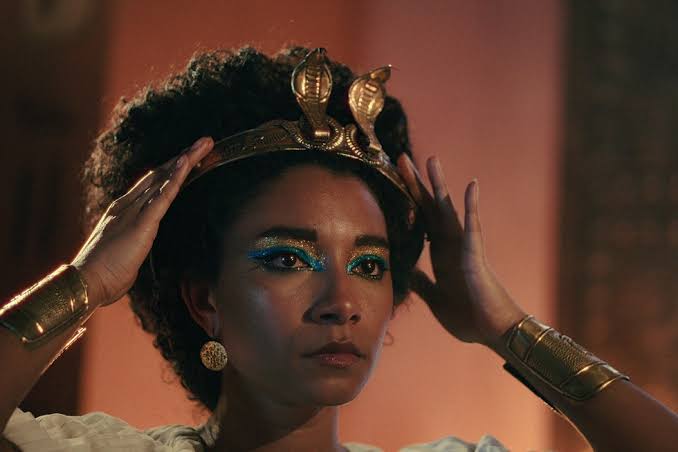 Actress Adele James commented on controversy regarding her casting for the upcoming historical drama "Queen Cleopatra", produced by Netflix, which brought complaints that a black woman was not correct for the role of Cleopatra.
"Just FYI, this kind of behavior won't be tolerated on my account. You will be blocked without hesitation!!! If you don't like the casting don't watch the show. Or do & engage in (expert) opinion different to yours. Either way, I'M GASSED and will continue to be! 🕺🏽🕺🏽🕺🏽," James tweeted.
Her tweet came in response to criticisms of her casting as the role of Cleopatra, with one user tweeting: "But Cleopatra was a queen and not a slave, so why is the actress black when she was originally a white Greek Cleopatra? Why are you stealing the identity and civilizations of other countries? I pity you."
Netflix's "Queen Cleopatra", produced by Jada Pinkett Smith, is part of the 'African Queens' series which began with the first season, Njinga, which premiered February.
The next installment is scheduled to be shown on May 10, and co-stars John Partridge as Julius Caesar, Craig Russell as Mark Anthony, Michael Greco as Pothinus.
Netflix launched the trailer for its documentary film "Queen Cleopatra", depicting Queen Cleopatra as a black woman, which former Egyptian Antiquities Minister Zahi Hawass described as "falsifying facts."
Hawass commented on the movie, which sparked public criticism in Egypt for portraying the Ptolemaic Queen as black-skinned, saying: "This is completely fake. Cleopatra was Greek, meaning that she was blonde, not black."