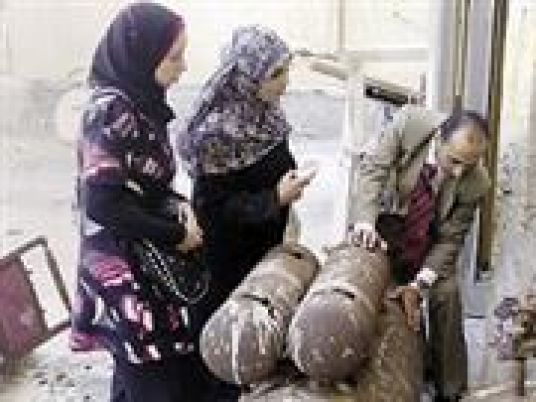 New research suggests that having more children could increase the risk of cardiovascular disease (CVD) for not only mothers but also fathers too.
According to Professor Vera Regitz-Zagrosek, chairperson of the European Society of Cardiology "management of CVD during pregnancy" guidelines task force, two recent studies suggest that the risk of cardiovascular disease in women could be affected by how many children they have, and in some cases that could also be a factor in cardiovascular risk for men.
In the first of the recent studies, which looked at half a million Chinese people, the research team found a statistically significant J-shaped relationship between number of children and risk of coronary heart disease an d stroke, which "means that the risk decreases with one child, then increases with two or more children," explained Prof Regitz-Zagrosek.
Prof Regitz-Zagrosek also pointed out that the "striking" thing about the study was that the same association was found for both women and men, with further research also finding that a greater number of children was also associated with a greater risk of diabetes in both women and men.
In addition, a study published in the journal Circulation also suggests that experiencing multiple pregnancies could increase a woman's risk o f developing atrial fibrillation – a condition involving an irregular heart rhythm that increases the risk of stroke – in later life.
However, Prof Regitz-Zagrosek pointed out that, "In the AF study, a J-shaped relationship was not statistically significant, but this may be because it was in around 34,000 women and relatively small in comparison with the Chinese study."
On what could be causing the increase in cardiovascular risk, Prof Regitz-Zagrosek explained that the studies' authors believe that socioeconomic factors are at play.
"Having one child is protective because parents have social support in older age," she explained, "But if they have a large number of children this benefit goes away because it increases the economic and social pressure on the parents."
The professor also added that, "There is evidence that pregnancy leads to alterations that change the body's reaction to additional cardiovascular stressors. And this may happen by epigenetic mechanisms. But the findings in Chinese men favor the socioeconomic explanation."
She added that further research should investigate both the biological and socioeconomic mechanisms involved to understand better the link between number of children and cardiovascular risk.