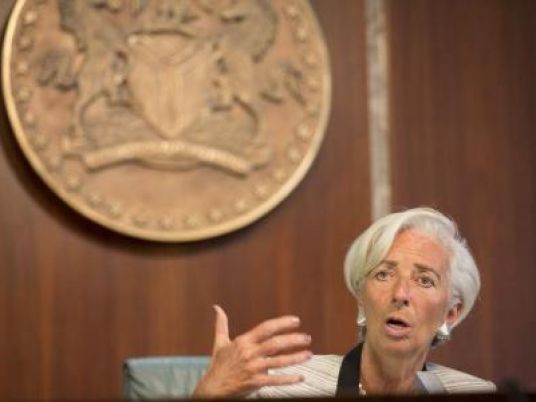 Egypt's Deputy Finance Minister Ahmed Kouchouk said that a mission from the International Monetary Fund (IMF) expects to visit Cairo this week to conduct reviews on the extent to which the Egyptian government has fulfilled its commitments to the economic and social reform program it had earlier submitted to the Fund.
He added that the Fund mission will review the government's commitments to the reform measures contained in its extended agreement with the IMF during meetings with officials and experts from the ministries of finance, electricity, petroleum and with representatives from the Central Bank of Egypt.
The visit comes in preparation for issuing the second installment of the first tranche of the $12 billion IMF loan. The government received $2.75 billion of this loan in November.
Kouchouk said that the IMF mission will also meet financial market players, leaders and representatives of major business organizations, and is expected to include Hazem el-Beblawi, the Executive Director of the IMF, the former Prime Minister.
The IMF delegation is expected to review the performance of the economic austerity program and its results in the first quarter.
The reforms include a raft of measures that include loosening capital controls; ending energy subsidies; reforming public enterprises; and overhauling monetary policy; all in a bid to restore economic stability and long-term growth in post-revolution Egypt.
Cairo is due to receive $1.25 billion as a second installment from the first tranche, which amounts in total to $4 billion.
The IMF originally approved the loan in November, when it releasing the first installment intended to jumpstart an economy battered by years of turmoil that has driven away investors and tourists alike.