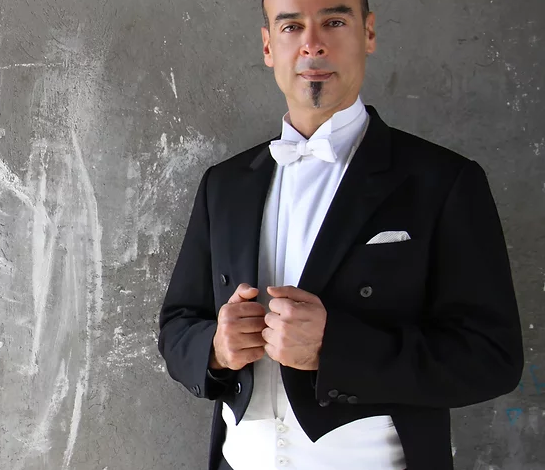 Egyptian Maestro Nader Abbasi announced that he has been contracted by a famous festival in the US, and according to this contract he is scheduled to lead 13 opera performances in 2023 – the first time for an Egyptian musician to lead performances of this kind in the US.
Abbassi explained that the president and artistic director of the famous Glimmerglass Festival in New York, Robert Ainsley, contracted him to lead 13 performances in 2023 for La Boheme Opera, one of the most famous operas of the Italian author Puccini.
"A telegram was sent from the festival administration and the artistic director, thanking Abbasi for accepting the contract with the festival administration," his official Facebook page mentions.
Biography
Abbasi was born in Cairo, on September 8, 1968. He is a student of the professors of the Higher Institute of Music at the Conservatoire, where he graduated with a BA in Bassoon playing in 1985. He also obtained a BA in musical composition from the same institute in 1986.
He completed his studies of music and received his BA in operatic singing from the Conservatoire of Geneva in 1992, and in 1999 he graduated from the International Academy of Musical Expression of the Symphony Orchestra in Paris with a diploma in Orchestra Conduction.
Abbasi participated in the Cairo Symphony Orchestra as the first player on the Bassoon instrument, in 1986, and then in the Geneva Symphony Orchestra from 1987 to 1992.
In 1989, as a player of the same instrument, he joined the orchestral group Michel Corboz in Lausanne and continued until 1995.
Abbasi led the Cairo Opera Orchestra and the Peace Orchestra in France. He was also the conductor of the orchestra in the ceremony transferring royal mummies from the Egyptian Museum in Tahrir to the Museum of Civilization in Fustat.