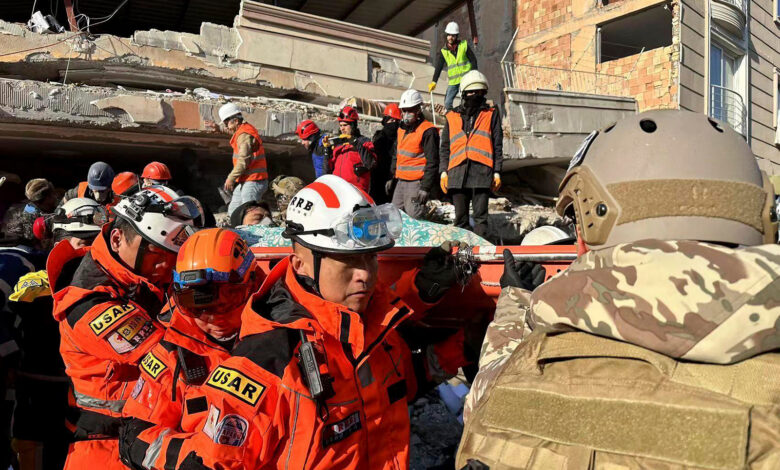 ‍
Earthquake survivors in Turkey's hard-hit coastal city of Iskenderun say they are losing hope of finding those still missing.
Server Onen said he had spent days searching for his friend under the wreckage of an apartment building in the southern city.
"The first day I was really hopeful but this is the fourth day, I am getting out of hope," he told CNN.
Others, like Suheyl Sumbultepe, have been forced to accept their loved ones are gone.
Sumbultepe, who told CNN he saw his mother's leg, said, "I'm not able to reach her. She is there. I see her but I cannot touch her. I understand my mother is dead. I am trying to get my mother."
"Our government helps but it's not enough, obviously. So we are trying to get our people by our own," he said. "We need you. We need everyone who can come and help us."
Some, like Burak Dik, have been successful in their efforts.
Dik said he flew from London to find his sister and other relatives, who were rescued from under the rubble after 15 hours. He told CNN it's a miracle they made it out and likened the situation in Turkey to "a very bad dream."
"I'm speechless to be honest," Dik said. "My feelings are all collapsed. I'm only breathing at the moment."