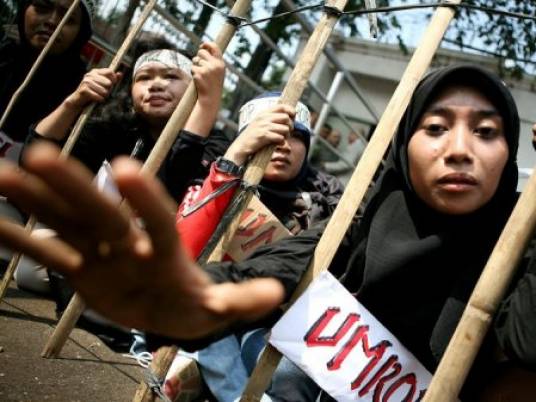 Indonesian workers, specifically housemaids and drivers, have been banned from working in several Middle Eastern countries, including Egypt, according to sources in the Indonesian government.
As news of the ban was announced, the government issued a decision to summon 700,000 Indonesian workers, mostly female housemaids and drivers, from Saudi Arabia over the next 15 months.
Jakarta's embassy in Riyadh receives nearly ten complaints daily from its nationals, mainly on disagreements with Saudi employers regarding salaries and demands to return to Indonesia.
The London-based Asharq al-Awsat newspaper reported that Indonesia will ban nationals from working in 21 countries, including Saudi Arabia, Kuwait, Qatar, Bahrain, Oman, Jordan, UAE, Lebanon, Egypt and others.
Edited translation from Al-Masry Al-Youm