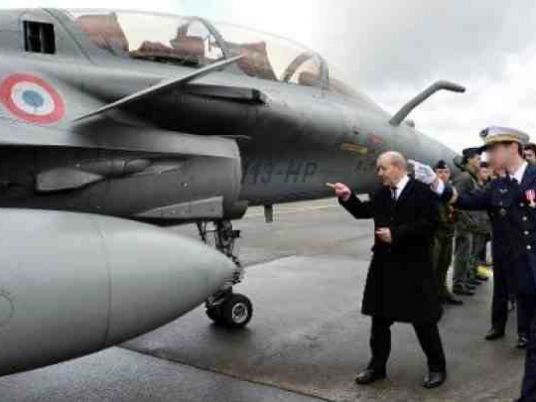 Britain could lose new defence orders if it doesn't support companies more by anchoring government-to-government deals and offering broader trade agreements, the industry body ADS warned.
Britain must secure export orders to sustain its defence industry because its domestic defence budget has shrunk in real terms. It is already Europe's largest exporter of defence equipment and services, generating 9.8 billion pounds ($15.3 billion) of exports in 2013.
But more needs to be done, ADS said in a report published on Wednesday.
"As global competition grows, government-to-government deals will be increasingly important if the UK is to enjoy a level playing field with key competitors and increase exports to target markets," it said.
There have been no new orders this year for the Eurofighter Typhoon, partially built by British company BAE Systems , in contrast to the multiple orders made for France's rival jet, the Dassault Aviation-built Rafale.
In deals sealed with the involvement of French President Francois Hollande, Dassault won a 5 billion euro plus order for Rafale jets in February from Egypt. Since then, India said it plans to buy Rafales and Qatar has also placed a 6.3 billion-euro order.
BAE Systems has said that it needs to win new orders to keep production of the Typhoon going beyond 2018.
"The UK should use its bilateral relationships with export customers to adopt a more strategic, cross-sector approach to exports, in which a defence or security sale might be a single element of a wider commercial deal often founded upon a formal intergovernmental agreement," said ADS.
As part of the Rafale deal with Qatar, Hollande planned to push further business interests in the Gulf state as well as encourage investment into France.
The Eurofighter Typhoon is a joint project between BAE Systems with partners Airbus Group and Finmeccanica .
($1 = 0.6400 pounds)